#9 – The one where we rescued 6 orphan kittens
Welcome back and to the April edition of the Adopt Meow Newsletter.
Even though this month brought many challenges due to the most recent Covid-19 spike in Chiang Mai, the show had to go on at Adopt Meow! We continued our Cat Wonderland project and even took on a new mass health screening project with all our adult cats. Scroll down to our Monthly Spotlight to learn more!

If you'd like to give us a helping hand to support more cats, check out how you can Donate, Foster or Adopt and make a real difference! Thank you from all of us at Adopt Meow!
This month at Adopt Meow 🐾
Adoptions: 19
Rescues: 25
Sterilizations: 26
🔦 Monthly Spotlight
Mass FIV/FeLV Testing at the Adopt Meow Rescue Center
Thanks to the ongoing monetary donations from many of our lovely supporters, Adopt Meow has been able to successfully launch our first ever mass FIV/FeLV testing project. Just this month we have been able to purchase 20 test kits and have started the process of testing all of our adults felines.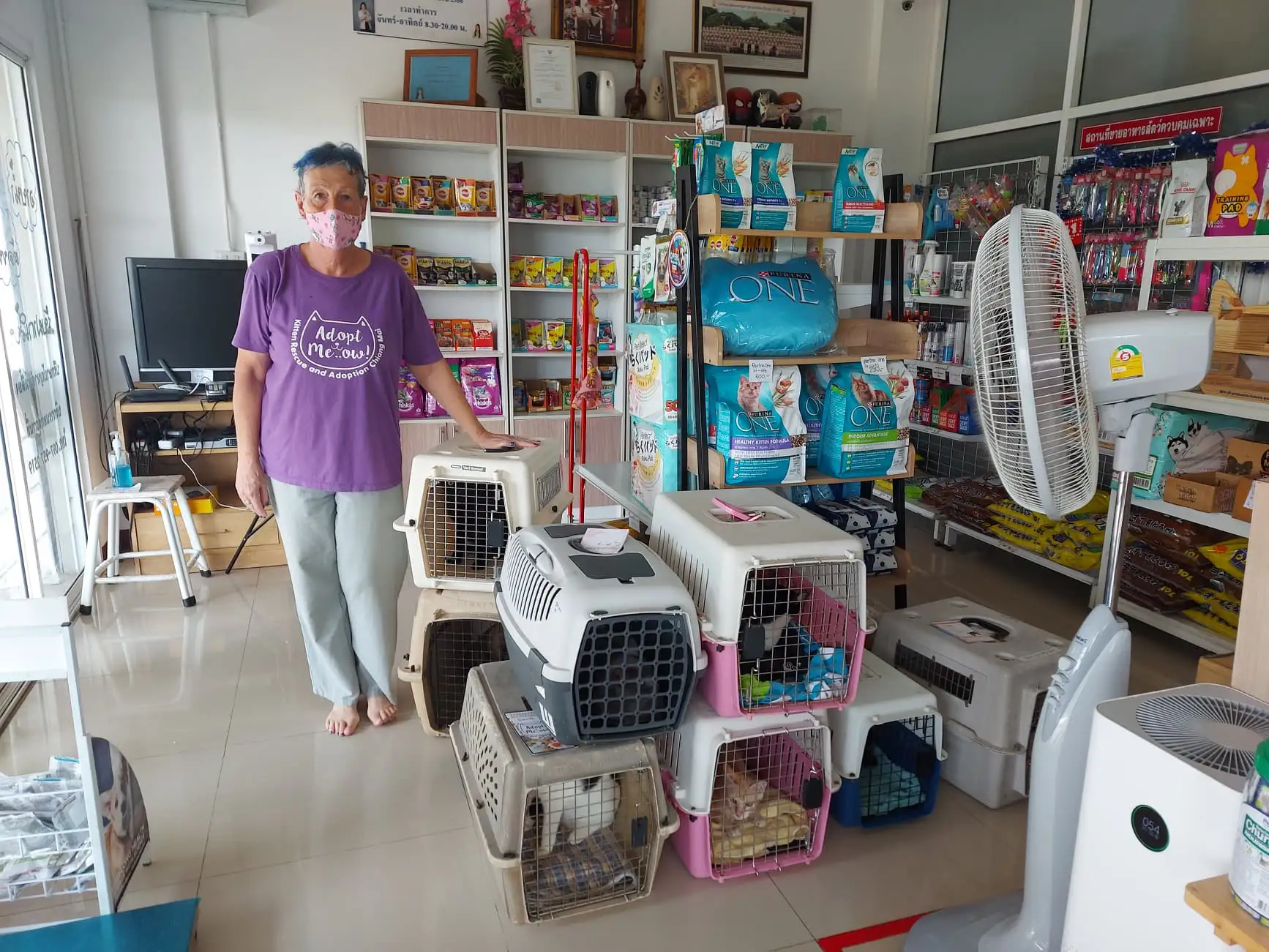 What is FeLV and FIV?
Feline Leukemia Virus (FeLV) is a viral infection of cats occurring worldwide which can cause lymphoma, leukemia and tumors, as well as other more common side effects such as immunosuppression and anemia. A cat persistently infected with FeLV is highly likely to develop clinical disease related to the virus. The development of effective vaccines and readily accessible tests have significantly reduced the prevalence of this disease, however, we do unfortunately see many cases of FeLV positive cats here in Chiang Mai! To learn more about this virus, check out our full article: Feline Leukemia Virus (FeLV).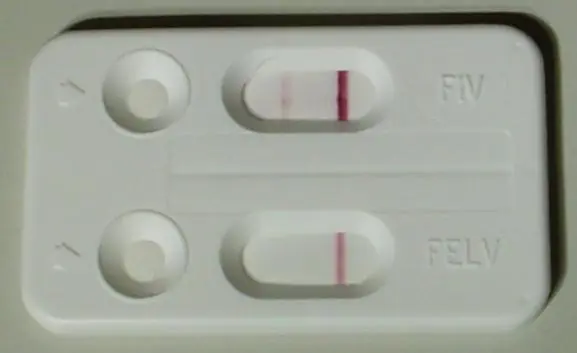 Feline Immunodeficiency Virus (FIV) is a viral infection that affects cats and causes a weaker immune system in comparison to non-FIV positive cats. When a cat is infected, it usually goes undetected, and then the cat enters a stage of progressive immune system decline. Cats that are FIV positive are more prone to becoming sick with respiratory infections, skin infections, mouth inflammation and more, because of their compromised immune system, but there are no symptoms that are specific for FIV cats. In fact – some studies show that a cat with FIV can still have a similar life expectancy to most other felines. To learn more about this virus, check out our full article: Feline Immunodeficiency Virus (FIV).
Why Is Testing Important?
With the addition of Cat Wonderland comes an increasing capacity to shelter and care for adult rescues. Although our primary focus is on rescuing kittens, we have taken in dozens of adults over the years. Currently we have over 40 adult cats living in different sections of the Adopt Meow Rescue Center. Once Cat Wonderland is complete, we will move all our adults rescues there so they can live peacefully together in one open outdoor space.  Because these viruses are contagious, testing all our cats prior to releasing them to Cat Wonderland will ensure there is no possible spread of either disease once they are in their new living quarters.
We need your help!
As mentioned above, we have only secured enough funds to test about half of our current adults. If you are able to spare a monetary donation of any amount for this project, we would really appreciate it! Special thank you to Dr. Eve and Kay from Loop Abroad for helping us secure the best price possible on each testing kit. Also a special thank you to Dr. Meen at Don Kaew Animal Hospital for helping us complete the second round of testing.
🐈 Rescue of the Month
6 Orphans, Oh My!
Of all our rescues, neonate orphans seem to be the trickiest to help. Needing around the clock thermal support and feeding, it can be daunting task for any foster no matter how experienced. Luckily this month we have several nursing queens in our maternity ward at the rescue center. So when we received calls about abandoned neonates needing help, you bet we took them on! Meet our newest orphan additions: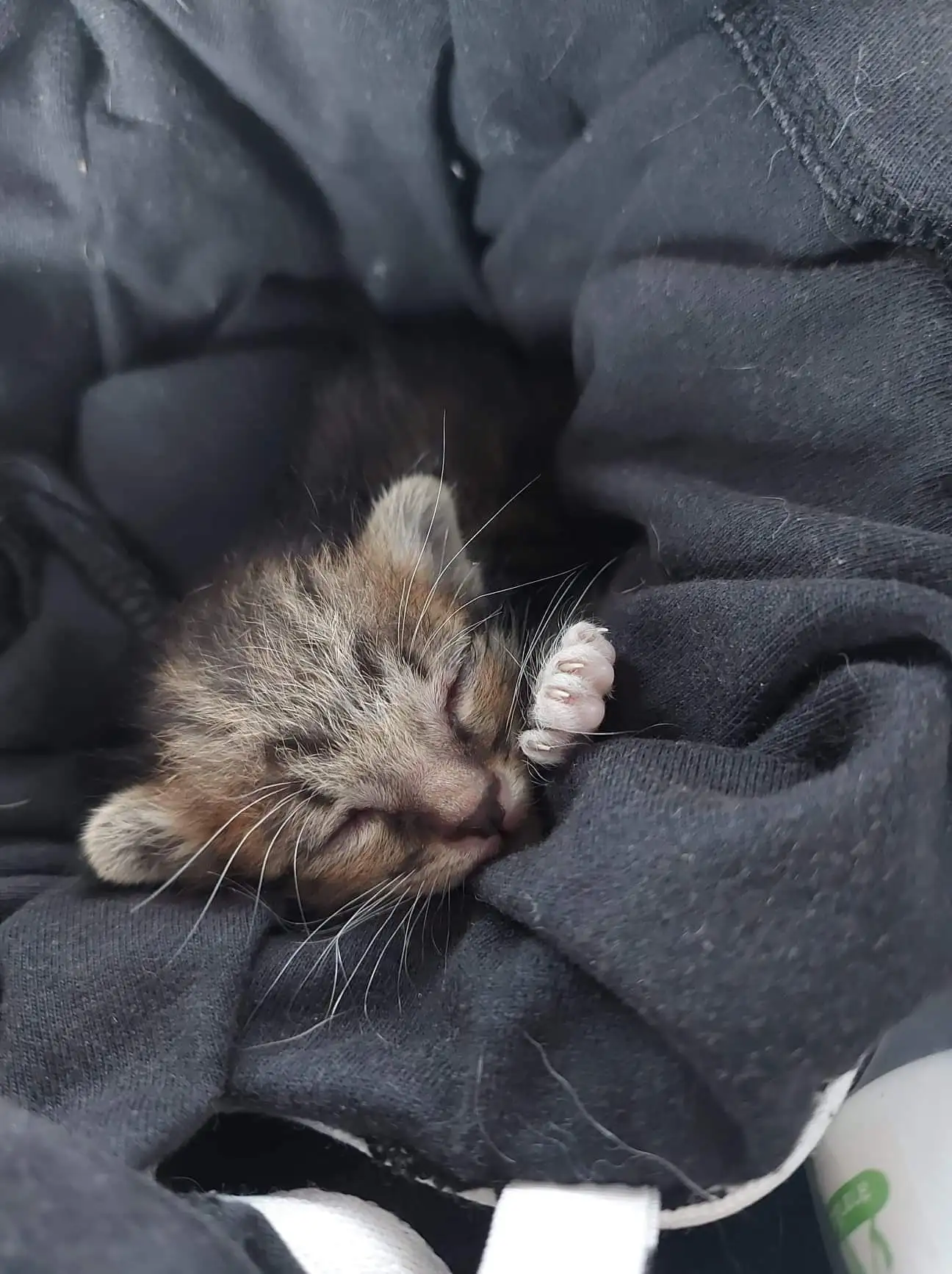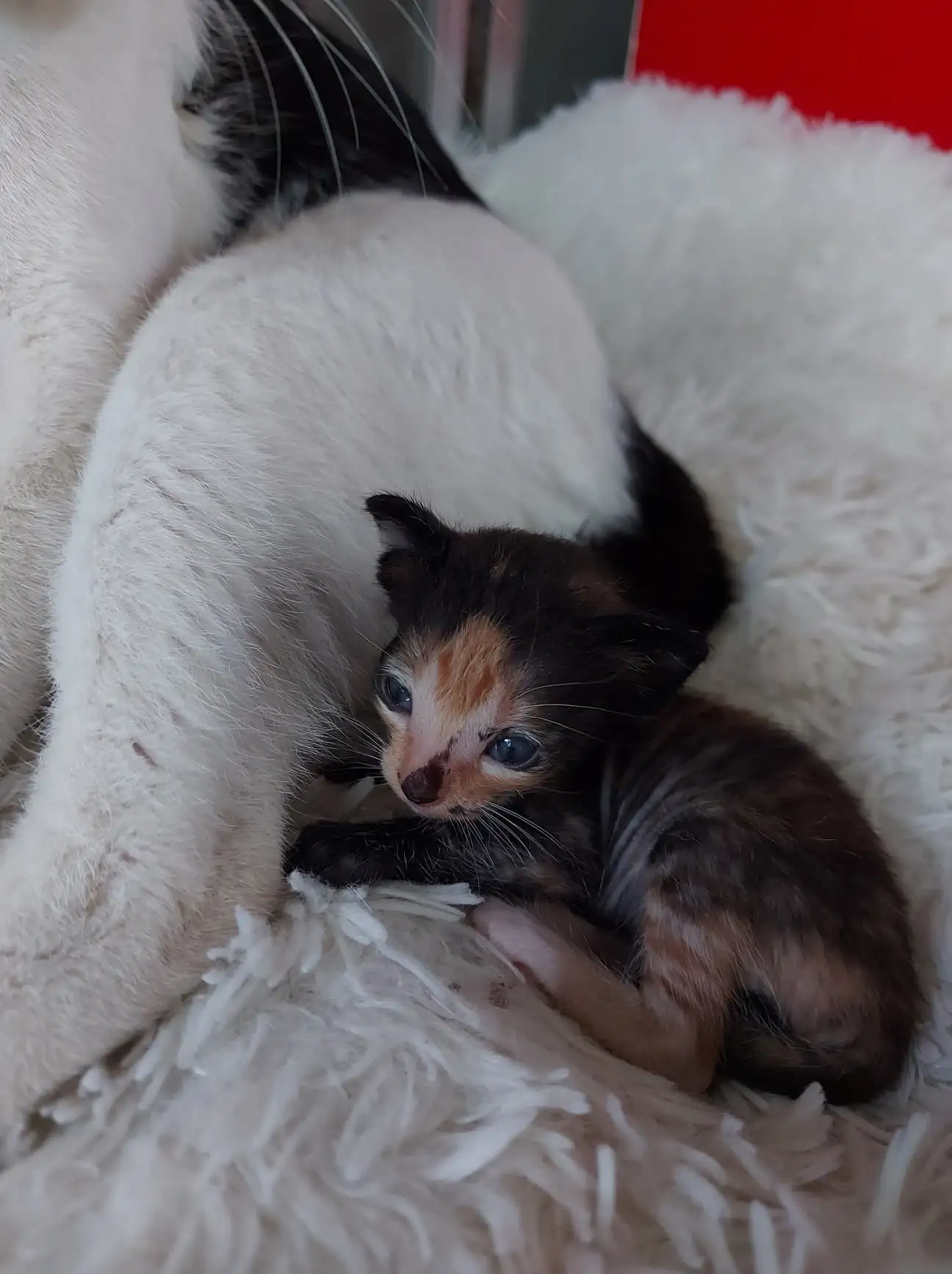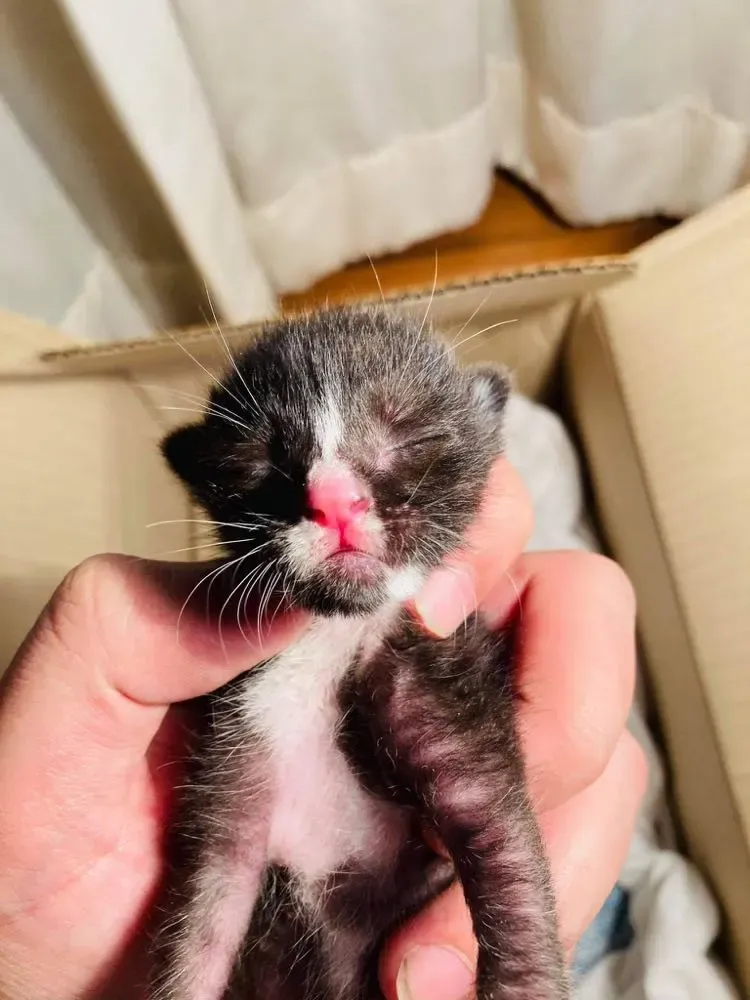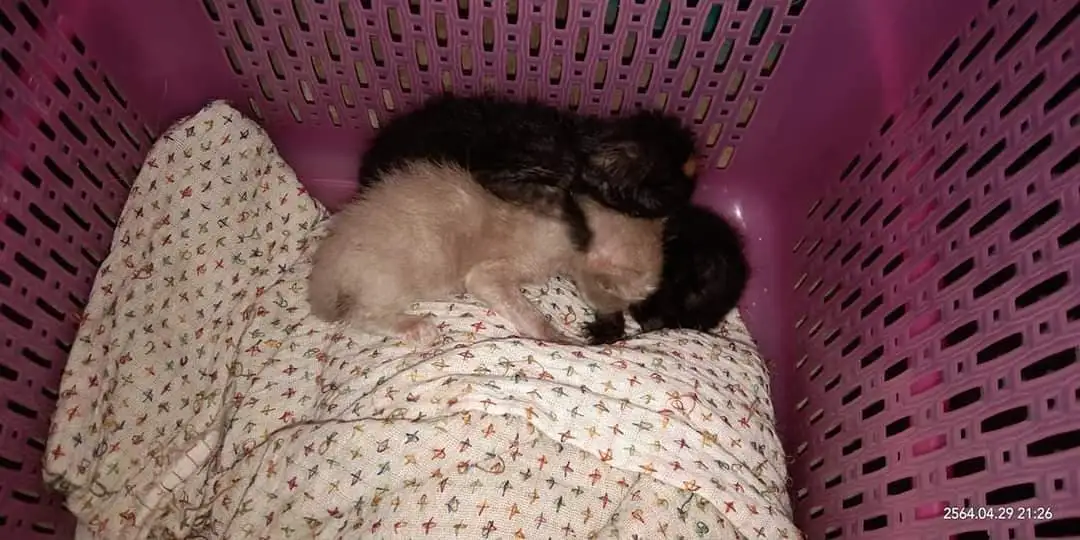 Accepted with Open Arms, err, Paws!
All 6 of our orphans were gracefully accepted by a nursing mom without a hitch. Tobie is currently with Sheba and her biological litter of 3. Elizabeth and the 3 woods kittens are with Daengmo and her biological kitten, Lychee. Buttons is now one of the pack with Ti Song and her brood of 5.
Thank you to everyone who initially found and rescued these sweet baby orphan neonates. Because of you, they now have the best chance at life with a fur-mommy and fur-siblings!
🏡 Adoption of the Month
Our Siamese Sweetie Finds A Family
Bekky, one of our sweetest and adopt-ready adults has found a family! You might remember Bekky from our last newsletter where we featured her 5 gorgeous kittens. She was rescued from the streets by Becky Colley in February and brought to the rescue center as a very pregnant mom-to-be. Bekky gave birth, we homed her kittens, but simply couldn't put her back on the streets. Unlike many of our pregnant moms, she was too sweet to be sterilized and just released. So, we put her into foster care with Carrie Lewis, and within just a few days of advertisement she had a family lined up for a visit.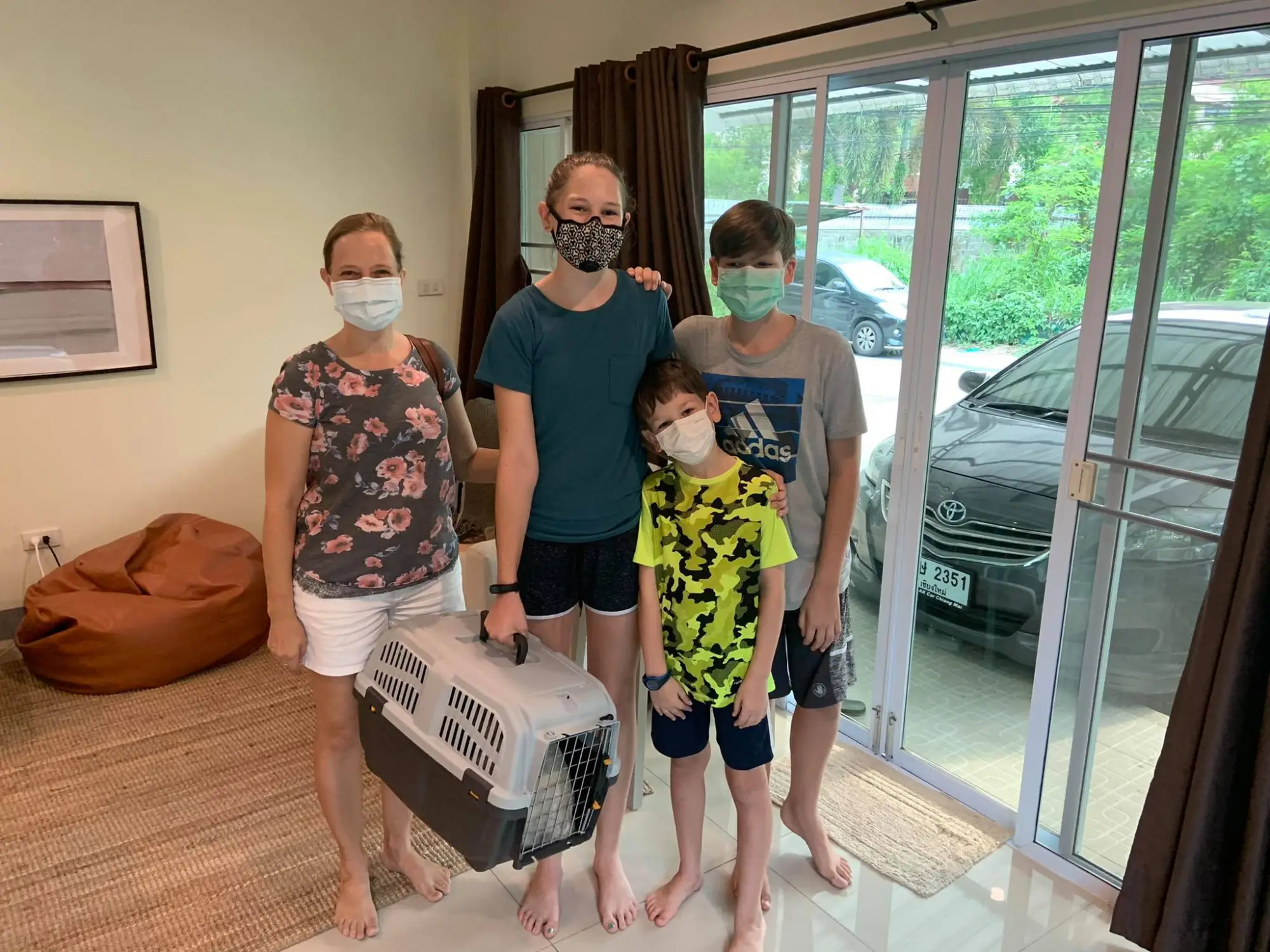 Bekky found a home with a wonderful expat family living in Chiang Mai. Today, Bekky is learning how to be a family cat, living fully indoors with everything she could ever want and need. We are so happy for Bekky and her new family who we know will love her for the rest of her days.
🙏🏽 Well Wishes & Thank You!
This month, we would like to recognize and thank two of our fabulous fosters who have decided to leave Chiang Mai. Michi came to us kitten crazy (in the best possible way, of course!) and instantly became our go-to foster mom for very young kittens and kittens in need of extra TLC to get them socialized. Michi is amazing at preparing these kittens for their furrever homes and has fostered about 14 kittens for us in the past 8 months.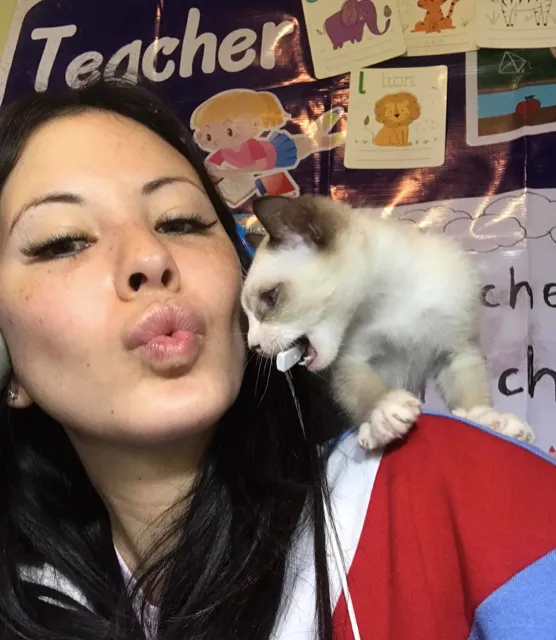 Marisica has been one of our longest running foster volunteers! She has been an incredible foster mom, fostering over 20 kittens for us in the last year. Marisica was always ready and willing to take in up to 4 kittens at once, and was great at socializing nervous kittens!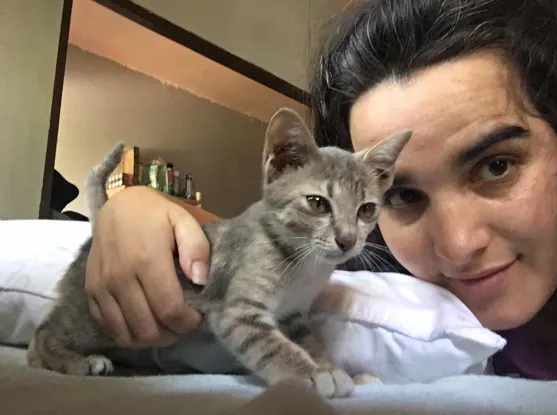 We are so grateful for both Michi and Marisica's love and dedication to Adopt Meow. We wish them both the best of luck on their upcoming journeys, wherever the future may take them. We will miss you Michi and Marisica!
With Michi and Marisica moving on, Adopt Meow would like to invite YOU to become a foster with us! Right now, we have many cats and kittens waiting to find their furrever homes! By fostering you can help these cats and kittens to thrive by showing them what it is to be loved by a human, and in return you'll get plenty of love, purrs, and affection from your feline foster! Click out the link below for more information or to apply to become a foster!