We're always rescuing cats and kittens. If you are interested in taking in one of our rescues and providing them with a forever home, you're in the right place!
If you're interested in adopting, the fastest way to get in touch is to send a message on Facebook.
We're dedicated to finding the best possible home for each cat depending on it's needs and your circumstances – so please ensure you read the adoption process before contacting us.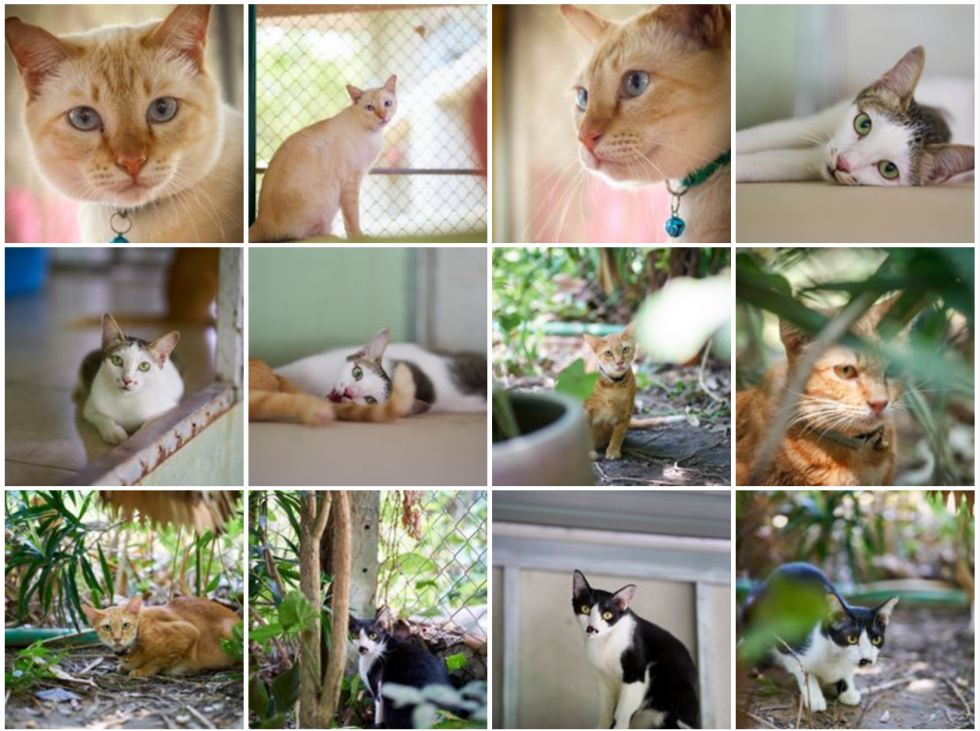 Available cats
Although we predominantly rescue kittens, we do also have adult cats who are waiting for their chance at a better life. These cats usually come to us through extreme rescue scenarios, or as pregnant mothers.

Adopting an adult cat is an incredible experience. They come with fully-formed personalities and are much less hands on than a kitten. Find out if one of our older cats is a good match for you.
Find cats to adopt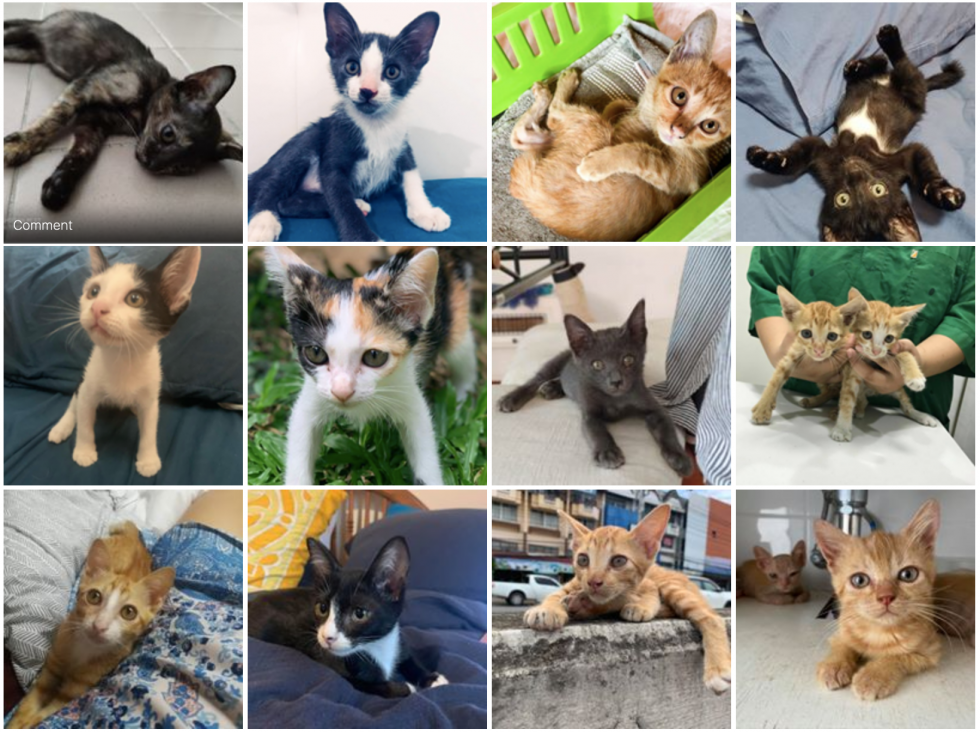 Available kittens
We rescue hundreds of kittens every year, and get them all ready for adoption by making sure they are strong, healthy, and vaccinated.

Adopting a kitten is a long-term commitment, so you'll need to go through our adoption process. Get started by taking a look at available kittens today.
Find adoption ready kittens
Adoption process 🐾
It's important that we find the right home for each cat. When you contact us looking to adopt, we'll ask you some questions in order to help find the best possible match for your home and lifestyle.
We ask that you strongly consider if your living circumstances are stable before taking on a new family member. Once we've found the right match, the final step in adoption is delivering your new family member to your home! We'll work together to find a suitable time and day.
There's no adoption fee – however, since we're completely reliant on donations to keep our rescue and adoption services running, we really appreciate a donation of any amount when you adopt your new kitty from us.
Our guarantee
Prior to adoption, we ensure your cat or kitten has…
Been neutered/spayed unless the cat is too young
Received flea/worming treatments and a general health check
Received required vaccinations
Post adoption
Once you adopt a cat or kitten, we ask that you…
Keep up-to-date with future vaccinations and check-ups
Get your cat sterilized as soon as it is of age
---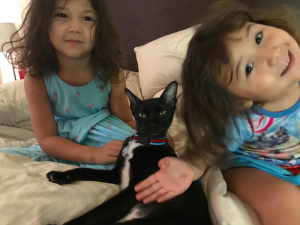 Working with Adopt Meow to adopt our perfect pet was a wonderful experience from start to finish.

We first visited the Adopt Meow center after a few messages back and forth with Liz on Facebook. From the beginning, she was very responsive and friendly.

After moving into our home in May, we got in touch with Adopt Meow once again and chatted a lot with Jordan, who introduced me to a number of different cats that she thought would best suit our family's needs.

This was all done very thoughtfully and you could tell that a lot of care and consideration is taken into placing these animals in best-fit situations.

After visiting a cat foster parent, we took home Sox, a long lean black cat with a white face and belly. His personality was really what made us fall in love with him, and now that he's at home with us, we couldn't be happier. Sox is super affectionate and playful and a wonderful addition to our family. – Susan Kym