There is a huge population of cats and kittens in Chiang Mai that are born on the streets. Many of these kittens don't make it, and the ones that do are faced with many challenges that threaten their lives. Without our help, these cats will continue to suffer and multiply.
Our mission
Our mission is to help the most needy cats in Chiang Mai, by providing them with shelter, medical care, and love. Ultimately, our goal is to find loving homes for as many of cats as possible.

The history of Adopt Meow
It all started back in 2004 when Liz and Mel Purdue met Khun Lek (Rampang Puangping) in Phuket, Thailand. Sharing a love of animals, they started helping the many stray dogs and cats on the island.
After the death of Mel, Liz and Lek moved to Chiang Mai, bought land in Mae Rim and built a house which is now Adopt Meow Rescue Center.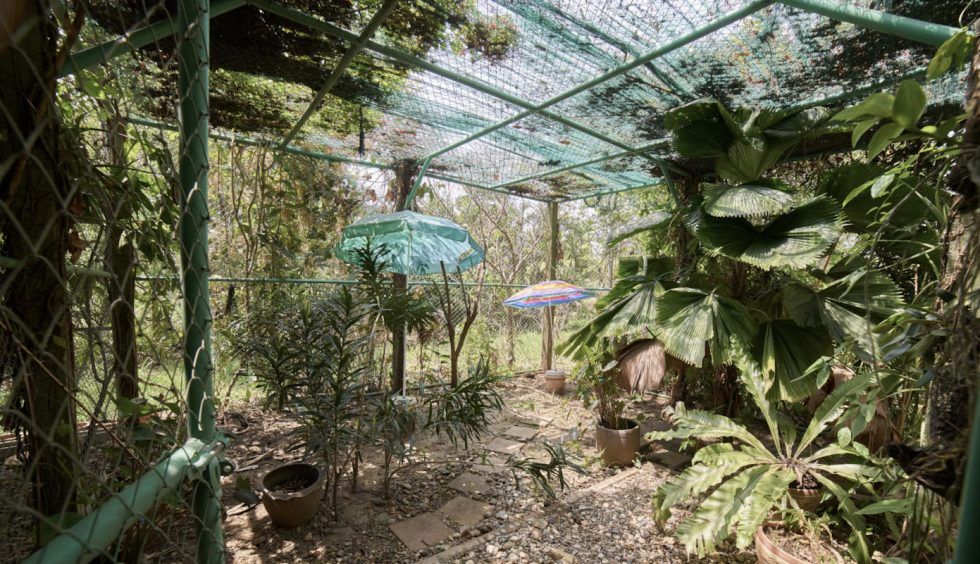 Although Liz had been helping stray cats and kittens for years, rescue and adoption services really didn't begin until early 2017, when she found a kitten called Smokey on the side of the road. Smokey became the first kitten rescued and adopted through Adopt Meow, and hundreds more followed!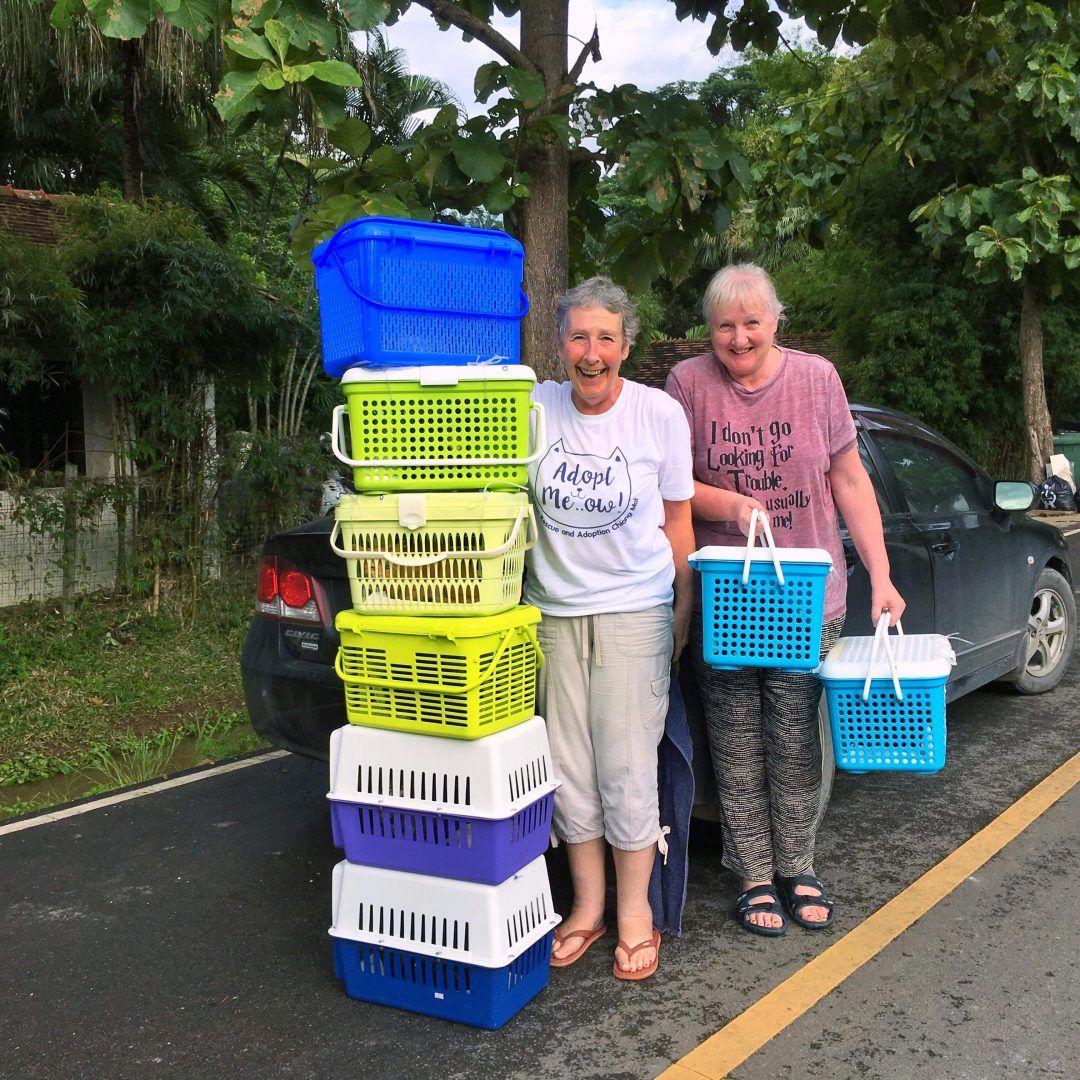 What we do
The majority of our rescue work is carried out through three main activities:
Rescue
We rescue hundreds of kittens and cats every year, including badly injured or sick felines needing immediate medical attention, unwanted pets, and pregnant females. You name it, we've seen it. We rescue the most needy felines when ever we can, and rely on a network of incredible foster volunteers who help us increase our capacity to take on more rescues.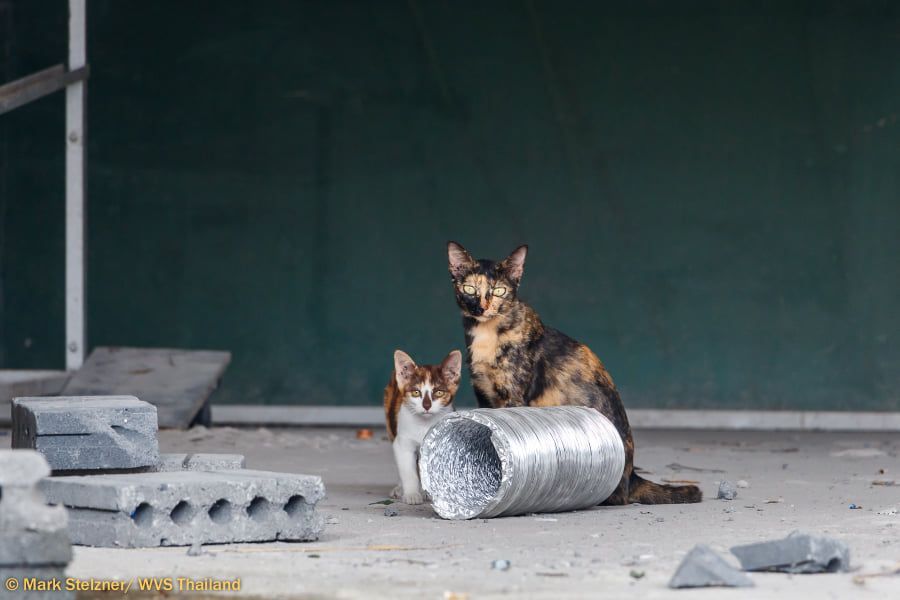 Adoption
Nearly every cat who passes through our rescue center is eventually adopted into a loving home, thanks to the dedicated work of our team. Visitors and residents from all over Chiang Mai province have come to meet the cats and many have ended up adopting a new family member!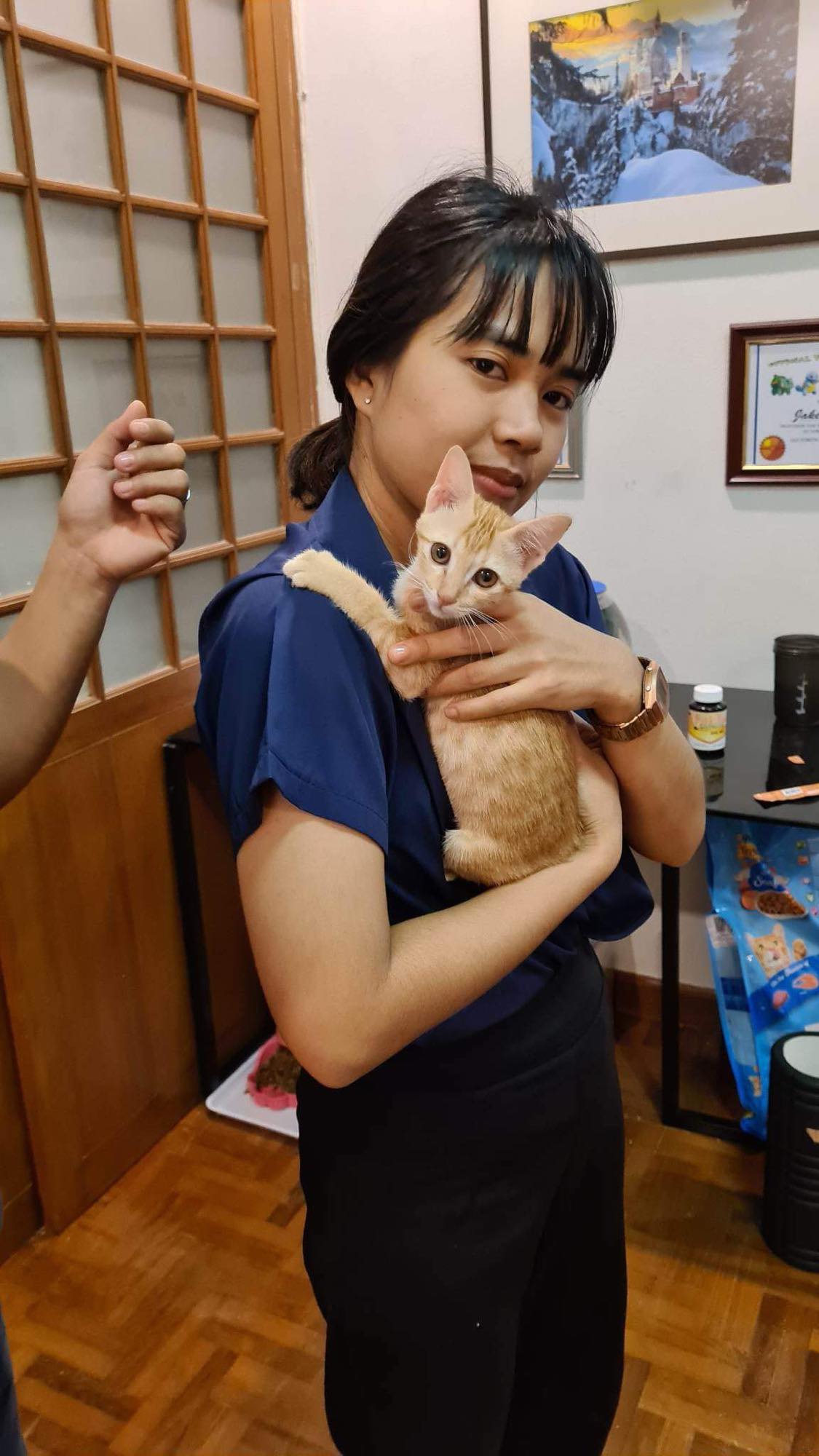 TNR
Working with local communities, we have an active Trap Neuter Release (TNR) program which helps reduce the number of unwanted kittens on the streets, helping to improve the quality of life of the stray and street cats in Chiang Mai.
We've developed an excellent relationship with a number of local vets, have invaluable support from WVS Thailand for our TNR program and have a network of local and expat volunteers involved in our mission.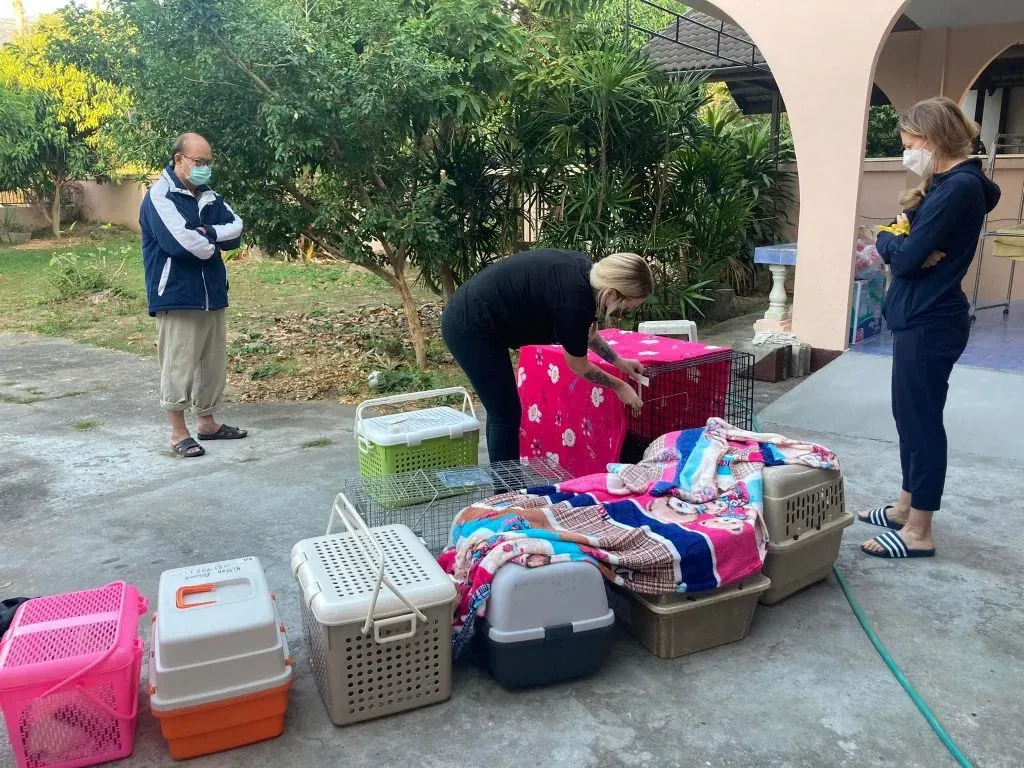 In combination, these activities help us to save hundreds of lives each year. In 2021 alone, we rescued more than 400 cats, saw 312 go to loving homes, and sterilized 205. Read more about what people say about us.
Follow and support our work 🐱
Adopt Meow relies on generous donations to continue to do this work. 100% of everything received goes directly to the cats. All donations are put directly towards food, supplies, medical bills and improving our infrastructure at the rescue center so that we're able to save more lives.
We wouldn't be able to do the work we do without the support of our incredible community. The more funds we raise, the more cats we can rescue and find homes for. Find out how you can help: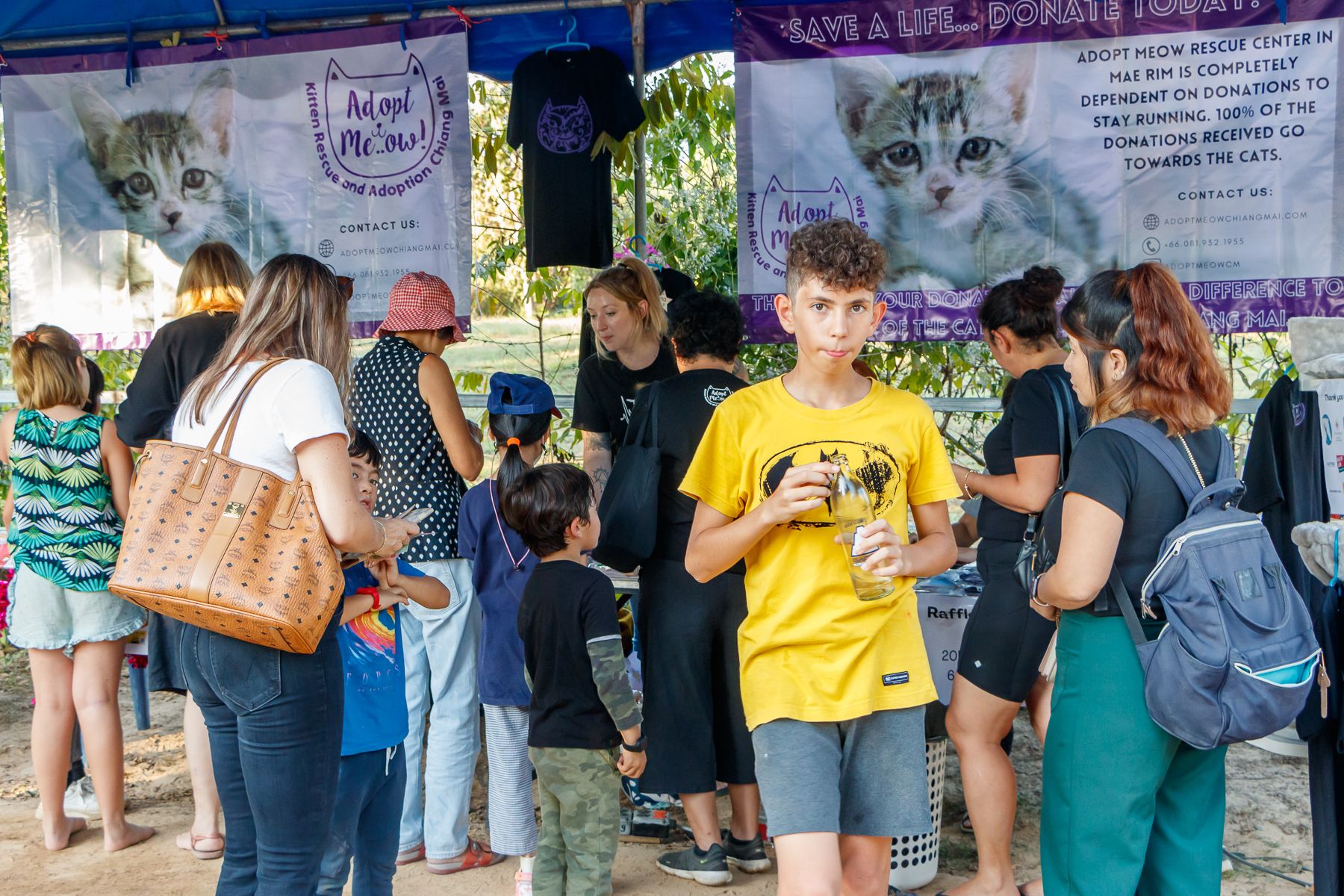 You can follow our work by subscribing on this website, or by following us on Facebook, which is where you'll find the most frequent updates and lots of cute kitten photography.
Success stories
Here's just some of the amazing success stories of cats that have been rescued, fostered and adopted via Adopt Meow!
We adopted 2 wonderful lovely kittens from Adopt Meow a few months ago and we couldn't be any happier. The two kittens were from a very loving home of their previous foster mom and dad, healthy and super friendly. This group of rescuers are truly a cat angels. They have done everything they can to improve the lives of many stray cats and we are so grateful for that.

After a few months of having the two kittens in our life, we (especially our 5-year-old daughter) can't imagine the home without cats anymore. Their soft fur, their sweet Meow, their gentle rub are just so addictive. Like our friend once said "opening your home to a cat is opening your heart to love" and yes, he was absolutely right.
– Jenny Wannachai
Adopt-Meow is a fantastic program I've had the pleasure of working with for some months now. I am a foster carer and have taken in 3 kittens so far who, have been an absolute joy.

Some of them have needed special care and recovery time, and I was provided with everything I need, and more, to take care of these babies.

The program provides 24 hour support, vet visits, in-home care and vaccinations as well as good advice and a strong community of other foster carers. They have been such an inspiring group of people to work with

They are dedicated to the best quality of life for every animal they find, and go above and beyond to care for kittens and adults who have been left behind, in danger, or just need a little love. They are making the world a better place.
– Julia Atkins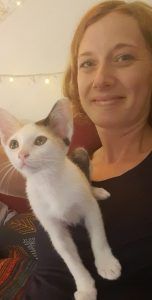 I was born in Belgium but have lived in Thailand for more than 30 years. I have always had dogs and cats since my childhood.

After almost one year of mourning the loss of my cat Miou Miou, I decided to take a new kitten as a companion for our family which is when I found Adopt Meow.

I adopted "Quest" a white and cinnamon male and to donate some money for vaccination of newly rescued kittens.

Quest became the new friend of my dog "Peak" but my older cat was not so playful so I decided to contribute to the adoption of another male kitten called "Logan" and make another donation to help this very professional association of real cats' lovers.

A true and wonderful story that brought perfect harmony between cats and dogs at home thanks to Adopt Meow, Liz, Jordan, Leanne, and all other volunteers fighting to give those kittens a second chance.
– Phillippe Van Laethem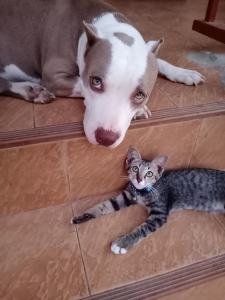 One of my jobs is being a  taxi driver around Chiang Mai city.

While I am driving I found many stray cats which I want to help but can't so I searched on social media to look for the organization which helps the street animals. I found many but they denied to help me except Adopt Meow.

I sent a message and Liz said she needed a location and will try her best to help the kittens and then invited me to the Rescue Center. This woman has such a big and warm heart. She is so sweet to help the stray cats. That's my first impression and after that, I try to help as much as I can. For example, I take the cats to the vet, to their foster homes, and pick up kittens or stray cats and bring them to Liz.

One thing that makes me so proud is my son, Khunkao, he is the truly cat lover, every year he uses his birthday money to donate to Adopt Meow towards kitten and cat care."
– Joey Sutt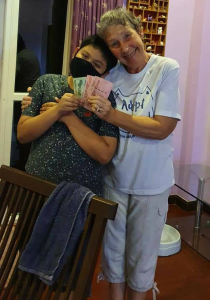 When I came to Chiang Mai 8 months ago, I knew I wanted to foster. I was lucky enough to find Adopt Meow and 20 kittens later, I couldn't be happier!

Liz and her team do an amazing job. They are helpful and accommodating to make sure that both the kittens and the caregivers get the most from this experience by carefully matching the right kitten to the right caregiver, helping with transport, and always being available for any questions or concerns!

It feels great to have helped so many kittens that would have otherwise been in life threatening situations facing lack of food, dangerous soi dogs, and excessive heat. Sure it can be hard to say goodbye, but knowing that through Adopt Meow, I helped them make a smooth transition into their forever homes is awesome. And selfishly, who doesn't love having an endless supply of kittens?
– Sandi Field