#8 — We are OVERFLOWING with kittens!
Welcome back and to the March edition of the Adopt Meow Newsletter.
March has been a very busy month of all of us at Adopt Meow. Between building Cat Wonderland and the birth of over 25 kittens and counting – we have so much to share with you! However, we can't share it all, so we've chosen the top stories to deliver to you in this month's newsletter.

If you'd like to give us a helping hand to support more cats, check out how you can Donate, Foster or Adopt and make a real difference!
Thanks for supporting us and helping us rescue, foster, and find homes for the sweet little kittens and cats of Chiang Mai. We really appreciate it 💓
This month at Adopt Meow 🐾
Adoptions: 18
Rescues: 21
Sterilizations: 11
🔦 Monthly Spotlight
We are OVERFLOWING with KITTENS!
Did you know that at least half of the kittens we advertise for adoption were actually born at the Adopt Meow Rescue Center? That's true. A good number of our kittens were rescued BEFORE birth. That is because we often rescue homeless cats that are under distress while pregnant. We know at Adopt Meow many of the kittens born on the streets simply don't make it, that's why we take in pregnant cats – to allow them to give birth in safety and raise their kittens without the dangers involved with being a homeless animal. Below are the many proud new mothers we have rescued and their gorgeous little bundles!

Meet the Mothers and Their Babies!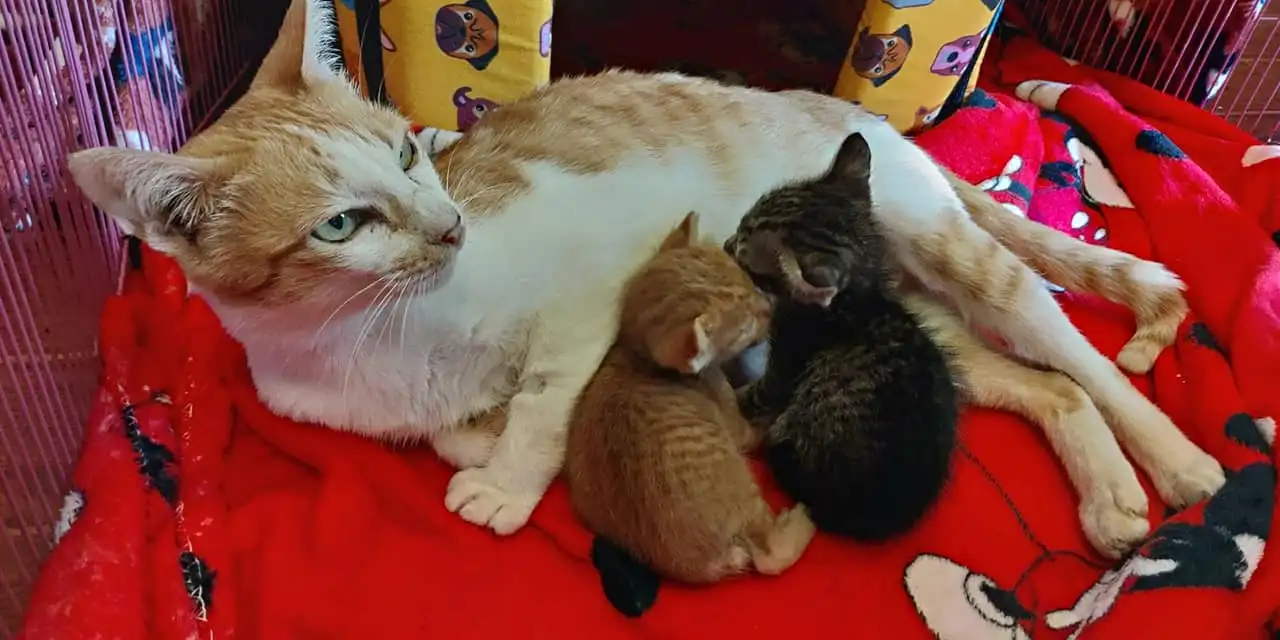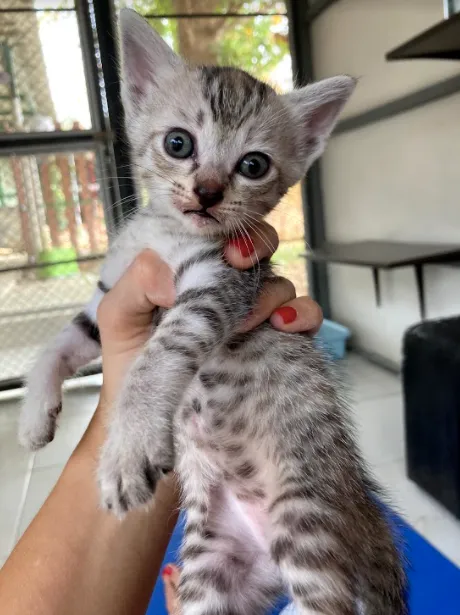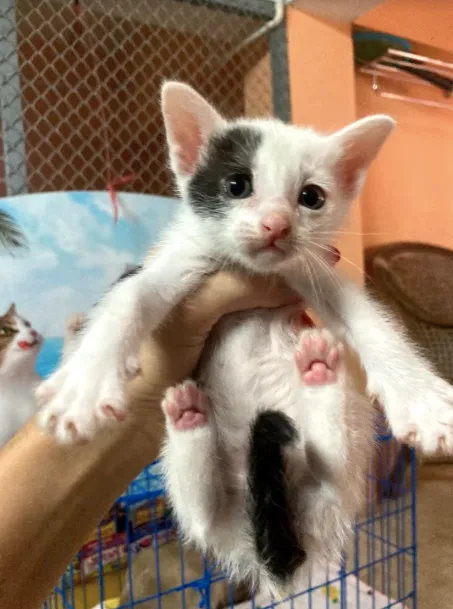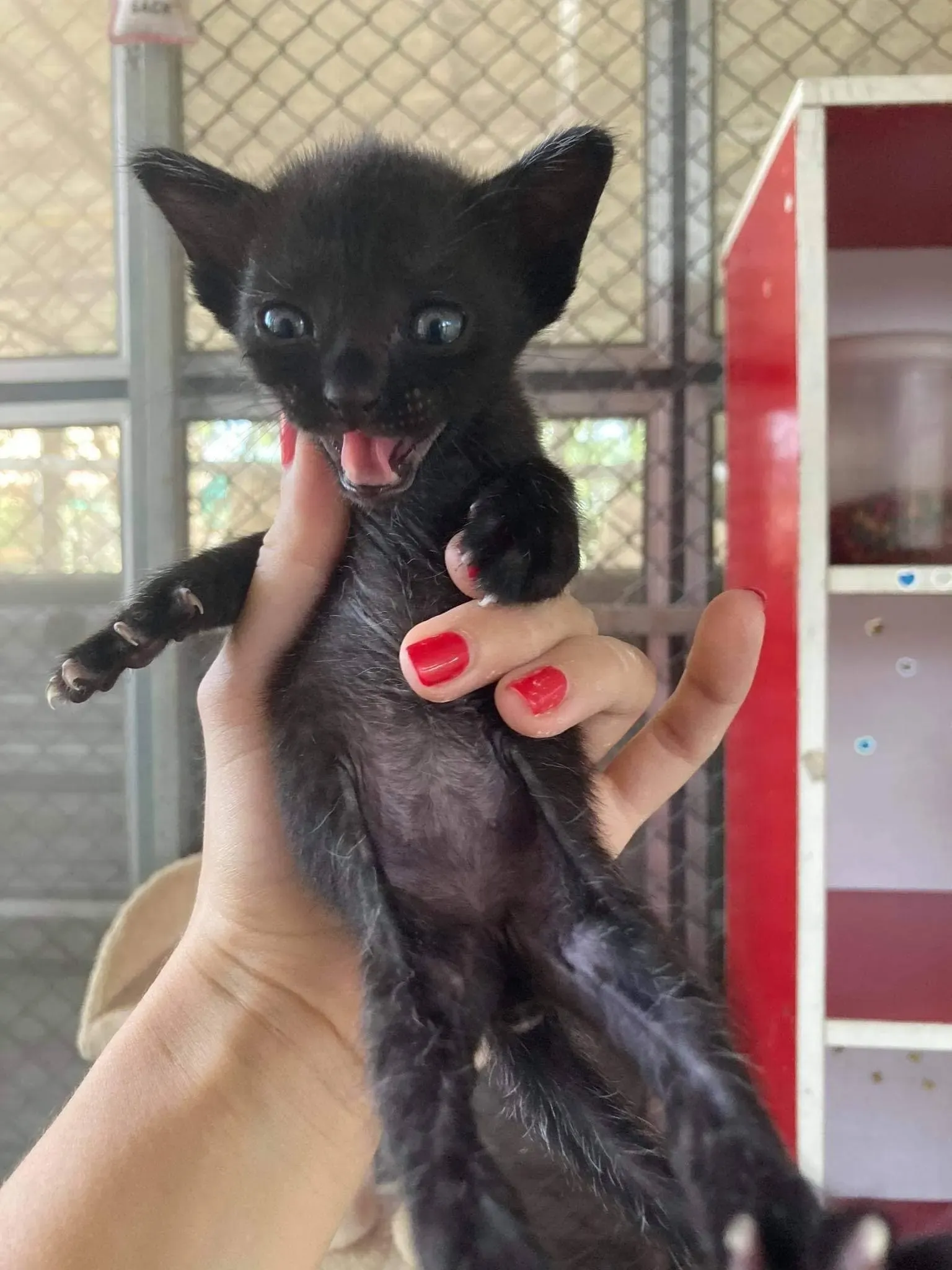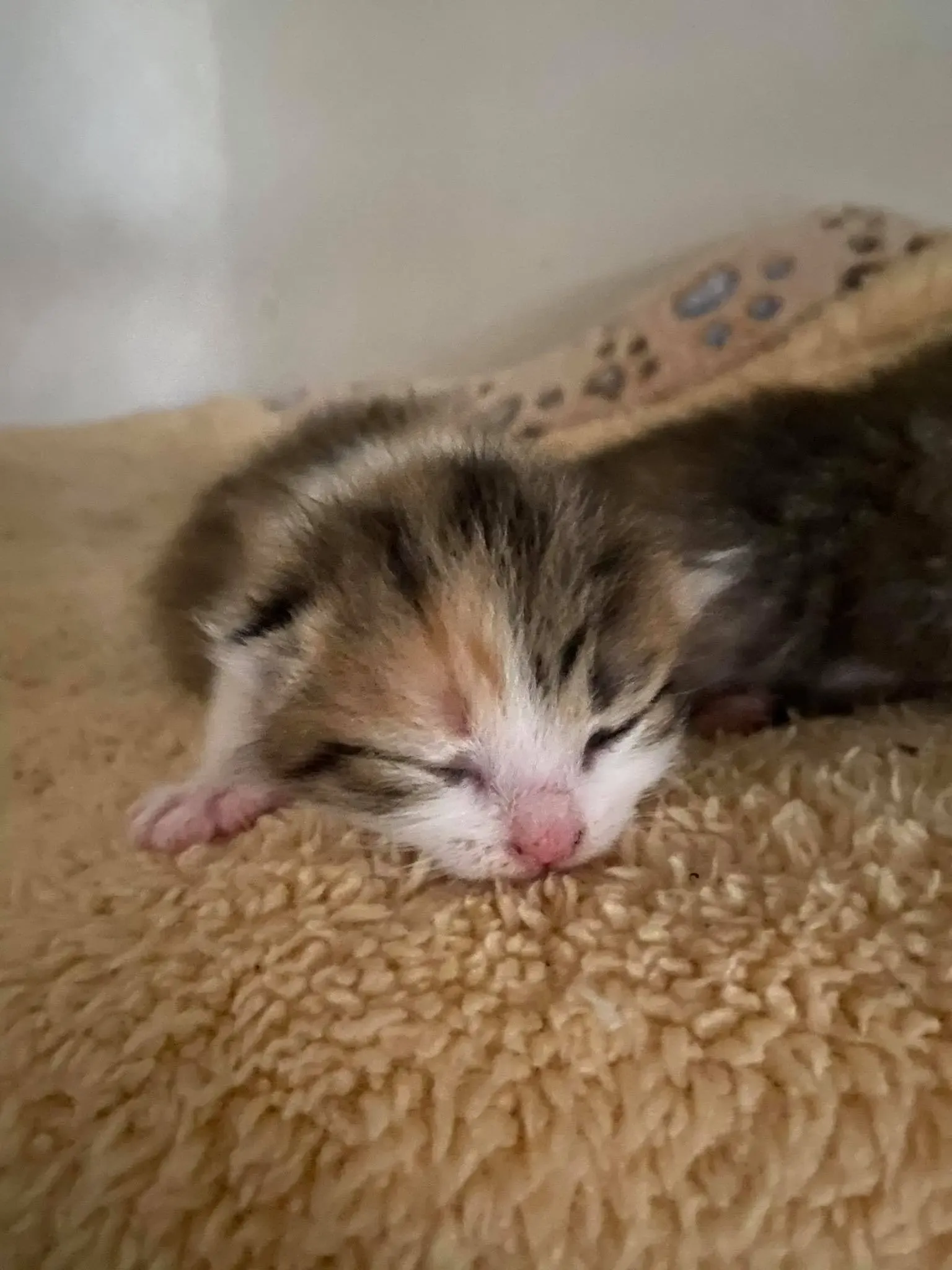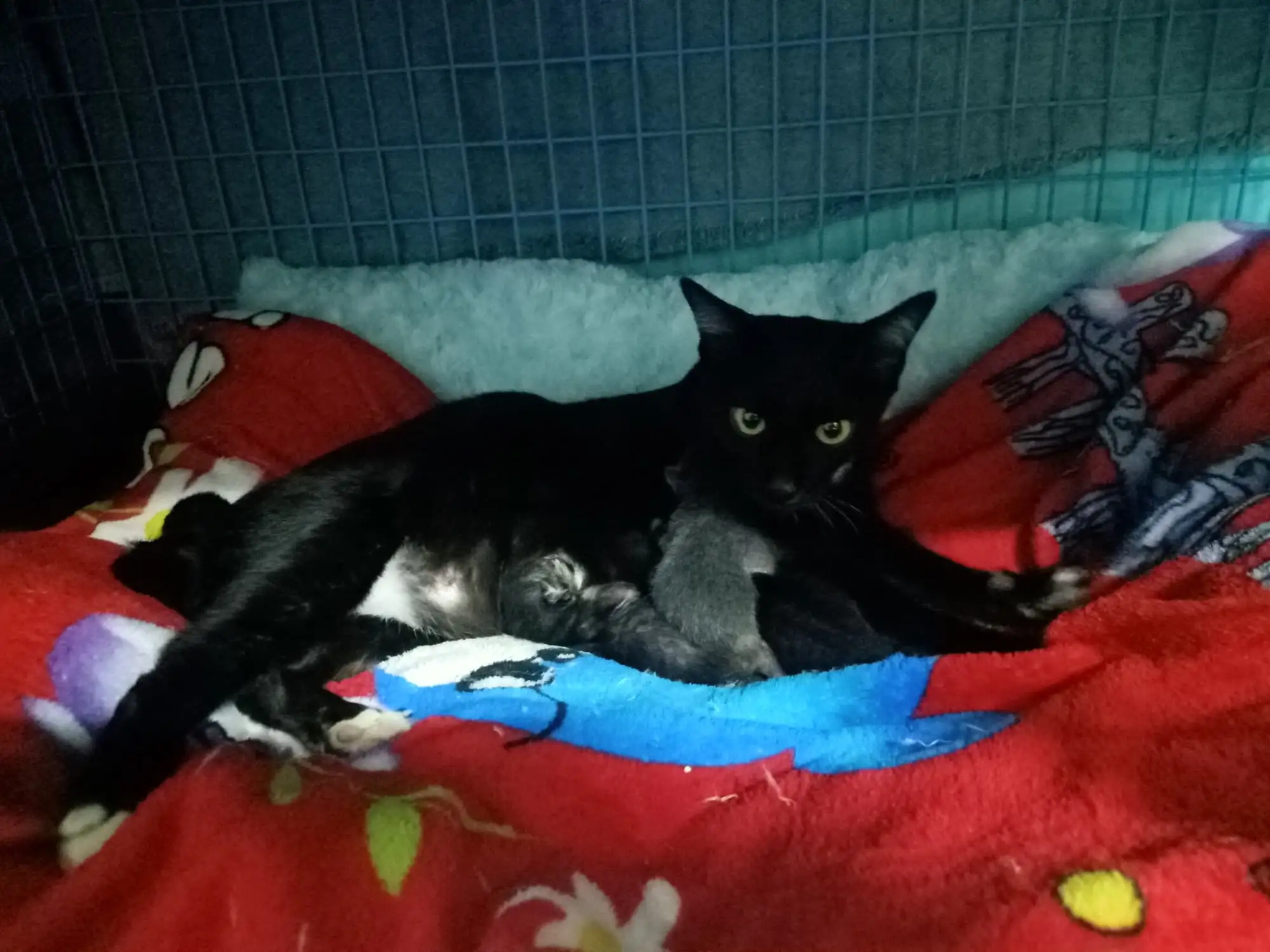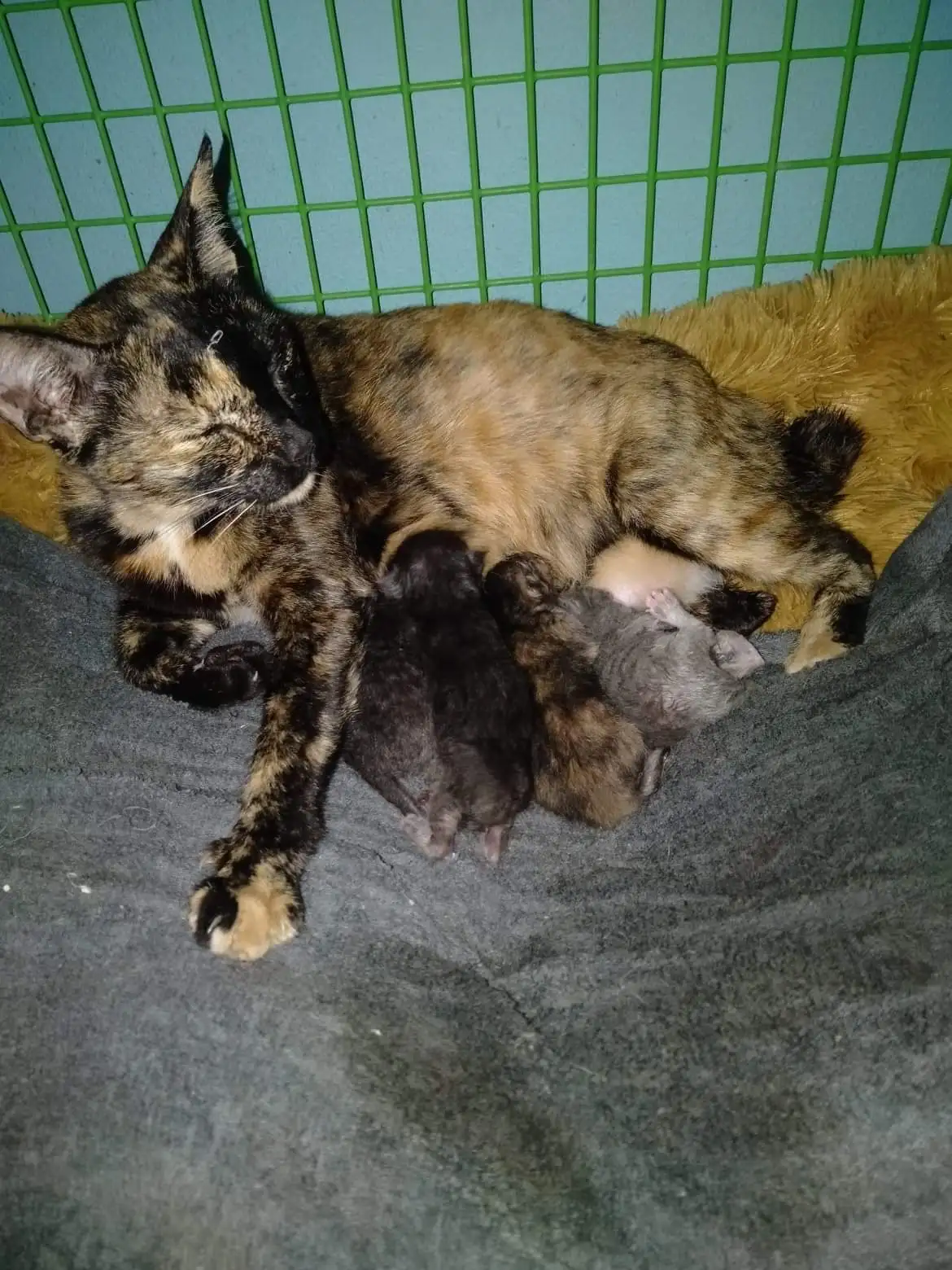 And that's not all! We have the lovey chocolate point Siamese mother in waiting, Fah! She  is expected to give birth in the next couple weeks.
If you are interested in adopting one of the kittens you see above, please contact us! We are now taking reservations for the kittens once they turn 5 weeks of age. They will all be ready for adoption once they reach 7-8 weeks old.
🐈 Rescue of the Month
Penelope: A Cerebellum Hypoplasia Kitten
In early March, Jordan Renae, one of our team members got a call alerting her about 2 small kittens who were found without a mother at Panon Village near Meechok Plaza. She learned the kittens were about 6 weeks old, very friendly, and one was thought to have a broken leg. Jordan quickly jumped on her bike with her cat bag after school that day to fetch them and bring them to the vet. However, things didn't go as planned and Jordan ended up getting in a motorbike accident on her way!
"I took a nasty hit to the side of my motorbike, which sent me flying off and my bike tumbling down the highway. When I stood up I had many rips in my clothes and several wounds from road rash all over my body. I'm not sure if it was the adrenaline surging through my body or the determination to rescue the kittens but I jumped back on my bike and picked them up. It wasn't until I got to the Chiang Mai Mae Rim Animal Hospital about 20 minutes later that I realized just how bad of shape I was in. I quickly passed the kittens over to Dr. Tao for an initial check, specifically the girl kitten which had the presumed broken leg. Meanwhile, Dr. Fon took care of me! The staff split themselves between screening the two kittens and tending to my wounds! It truly was a full-service experience!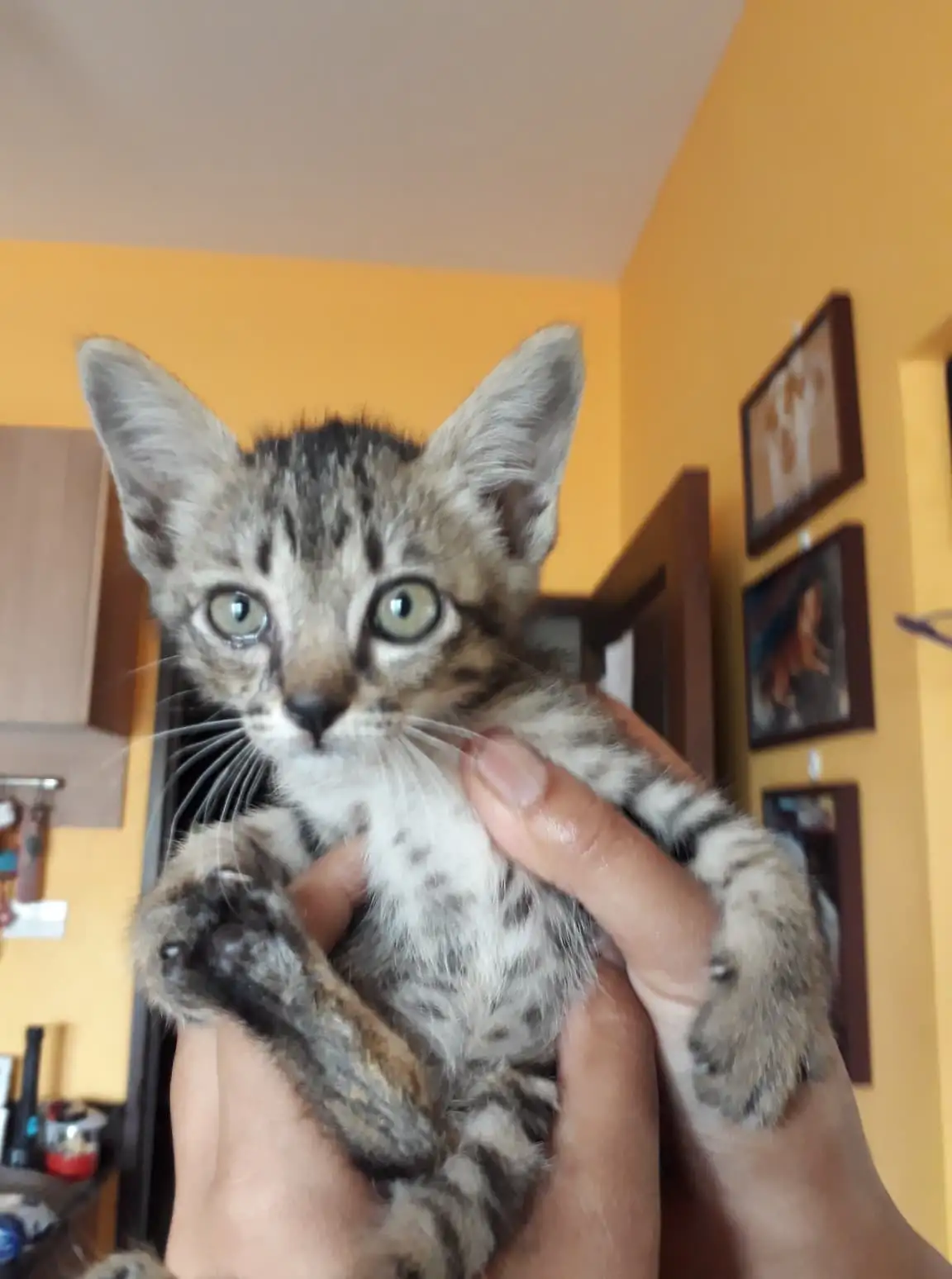 Shortly after running a few tests, Dr. Tao confirmed that both kittens were healthy and the girl kitten, named Penelope, did not have a broken leg.
Penelope's Condition
So what was wrong with Penelope's leg? It was determined that Penelope has a condition called cerebellum hypoplasia. Feline cerebellar hypoplasia, also known as wobbly cat syndrome, is a neurological disorder that occurs when the cerebellum of the brain does not properly develop in the womb. It is congenital, so it only affects cats that are born with it—it cannot be contracted or developed later in life. The disorder affects cats' coordination, balance, and fine motor skills, ranging from mild to severe. Fortunately, it is not a painful condition, nor is it contagious. It occurs when a pregnant cat becomes infected with feline panleukopenia virus—also known as feline distemper—and passes the infection to her unborn kittens.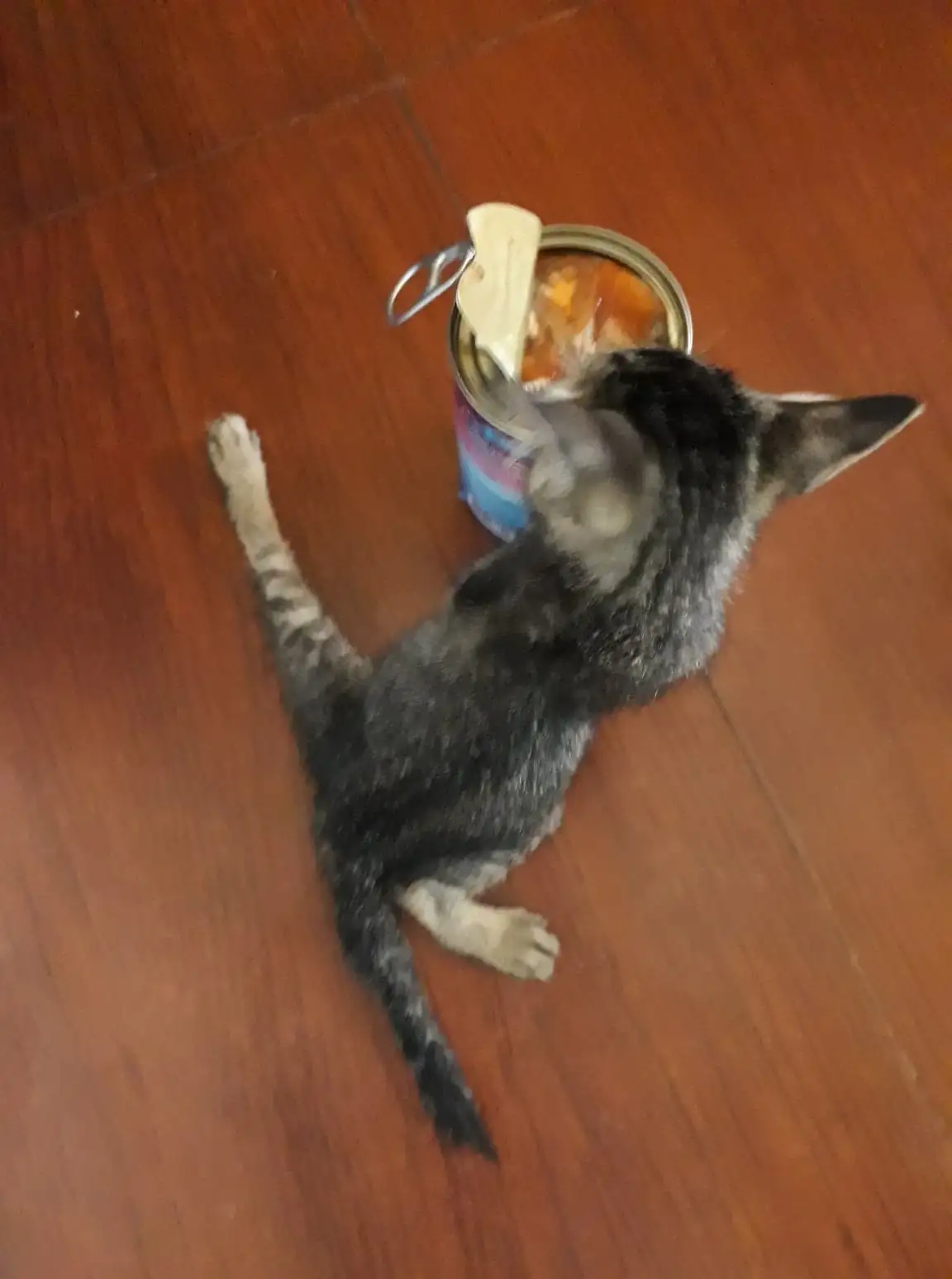 Penelope's Prognosis
Feline cerebellar hypoplasia is not typically a life-threatening condition, but it can have a negative impact on the cat's quality of life depending on the severity. For Penelope, we are giving her daily neurological supplements to support her progress. However, we are not sure if Penelope will ever gain complete control of her hind leg. Her uncoordinated movements and lack of stability may be a lifelong reality for her. Luckily, she is able to use the litter box correctly and is completely mobile in her own unique way. For now, Penelope will stay at the rescue center with Liz for treatment and observation. Welcome to the family Penelope!
👏 Cat Wonderland Update!
In case you didn't know, we are expanding! The Adopt Meow Rescue Center is now in the process of building Cat Wonderland. You can find more detailed information on this exciting new project in the February Newsletter.
Currently all of the structures are built and finishing touches are being placed. We are working on the "gym" side of things including cat ladders, cat skyways, and sustainable cat-bathrooms that also fertilize our trees! In addition, we are building 3 new kitten rooms so that we can properly quarantine our incoming rescue kittens from the rest of our Cat Wonderland residents.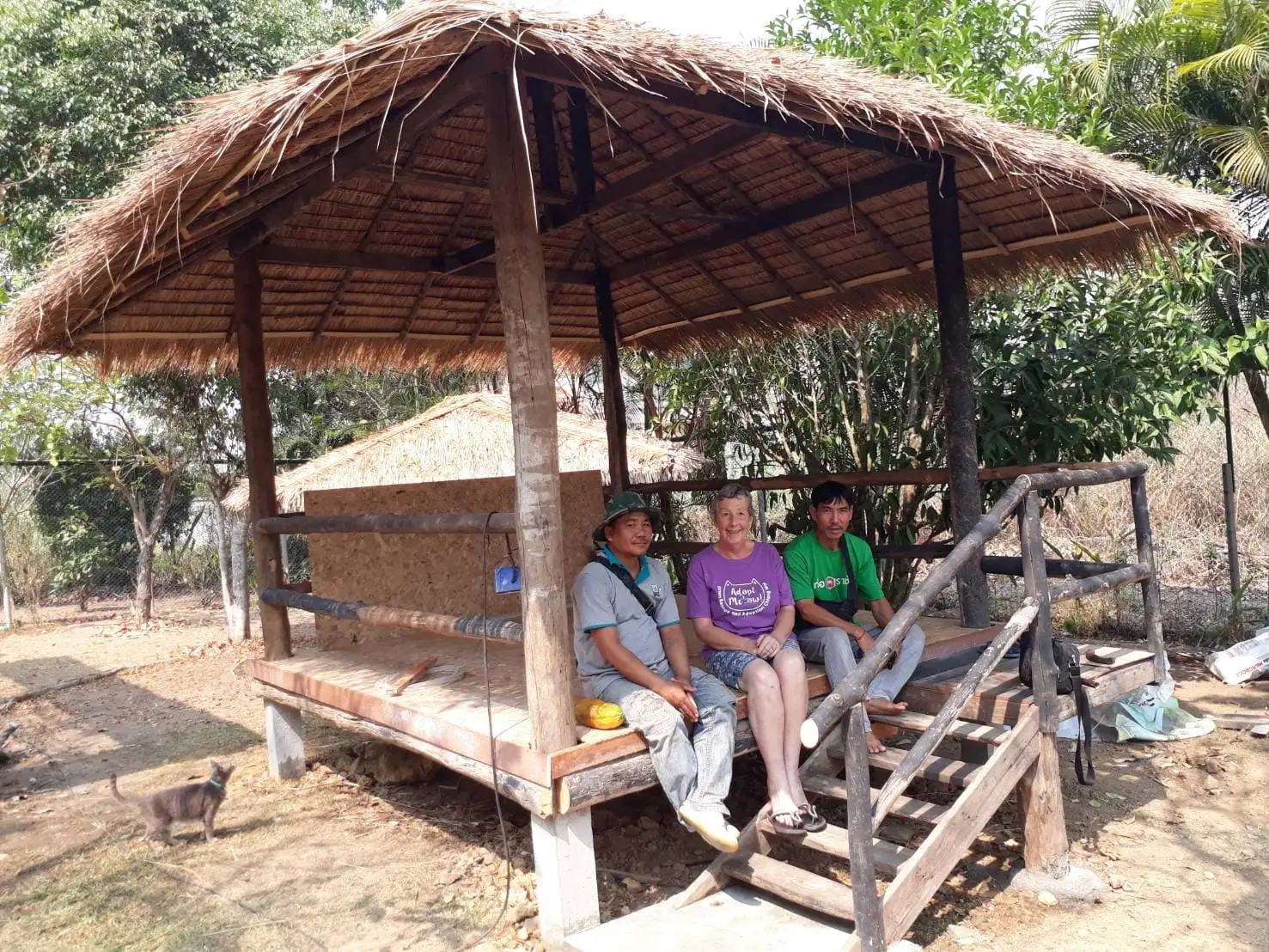 There is still a lot of work to be done and we need financial help to complete the project to get Cat Wonderland operational. The cost of the perimeter was 44,000 baht (material and labor) and we still have a lot of work to do. Once launched, we hope that maintenance and improvements will be funded in part by visitor donations. Tiger Kingdom have said they would be happy to promote Cat Wonderland as a visitor attraction.
❤️
We are exceedingly grateful to those people who helped to get this started (Guen, Cara, Craig and Noi and the students from NIS International School and Prem School). If you'd like to contribute too, we'd appreciate your input towards this ambitious project.