#4 — The surprise delivery of the bag cats
Welcome to the November edition of the Adopt Meow Newsletter. We have many success stories this month but chose the top 3 to share with you in this newsletter. There's so much that happens behind the scenes that doesn't get shared on Facebook, so even if you follow us there, make sure you check out these heartwarming stories too!

If you'd like to give us a helping hand to support more cats, check out how you can Donate, Foster or Adopt and make a real difference!
Thanks for supporting us and helping us rescue, foster, and find homes for the sweet little kittens and cats of Chiang Mai. We really appreciate it 💓
This month at Adopt Meow 🐾
Adoptions: 22
Rescues: 40
Sterilizations: 8
🔦 Monthly Spotlight
Bag Cats: A Surprise Delivery!
On the first day of November the Adopt Meow Team was surprised to find a special delivery waiting outside the front gate of the Rescue Center – two large white rice bags that were tied shut and squirming. When opened we found 7 scared, hungry, and rather thin felines.
Your probably wondering how and why this happened. Unfortunately, times are tough and sometimes this is the only answer people have in order to cope with the growing and overwhelming stray animal problem in Thailand. Numbers can be drastically lowered if pet-owners and communities work together to sterilize the animals in their neighborhoods and homes — Read more about the importance of sterilization.
Meet the Bag Kitties!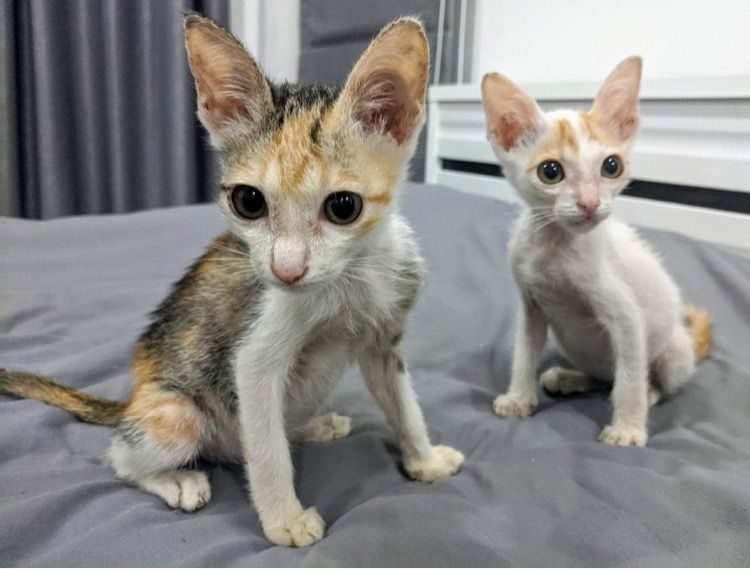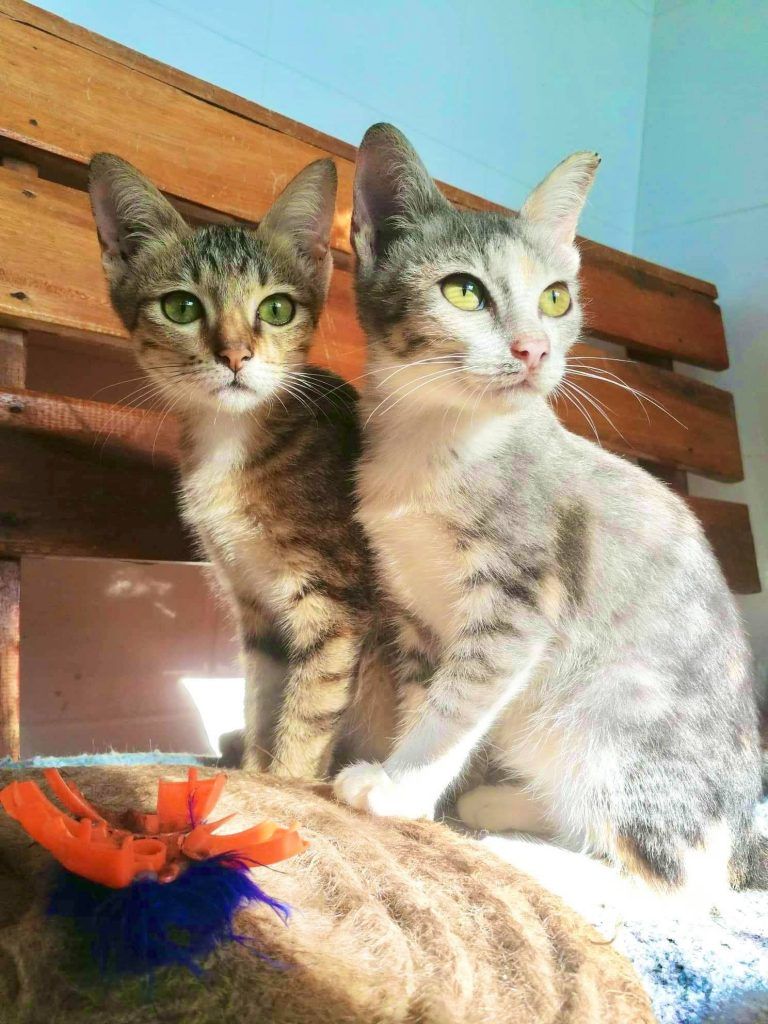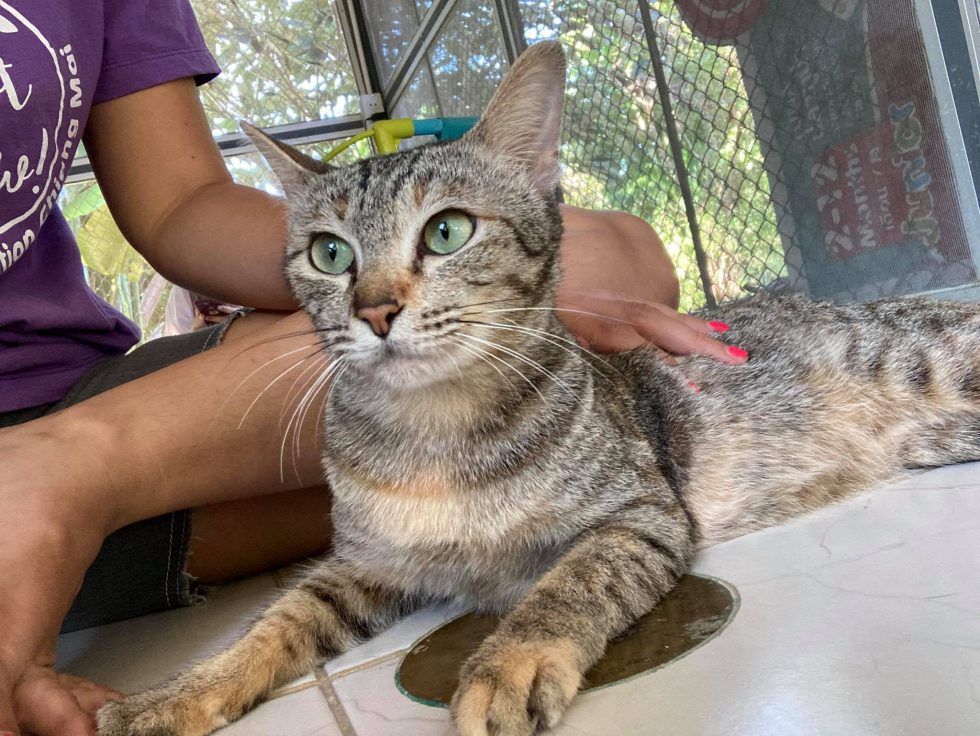 Another Delivery 2 days Later…
Believe it or not, just two days later we had yet another dumping of felines at the doors of the rescue center. Again, while LIz was out on a rescue mission she was rang by the staff at the center to report two new boy teen kittens were left. These two brothers are soft as a cloud, super friendly and cuddly, and now ready for adoption!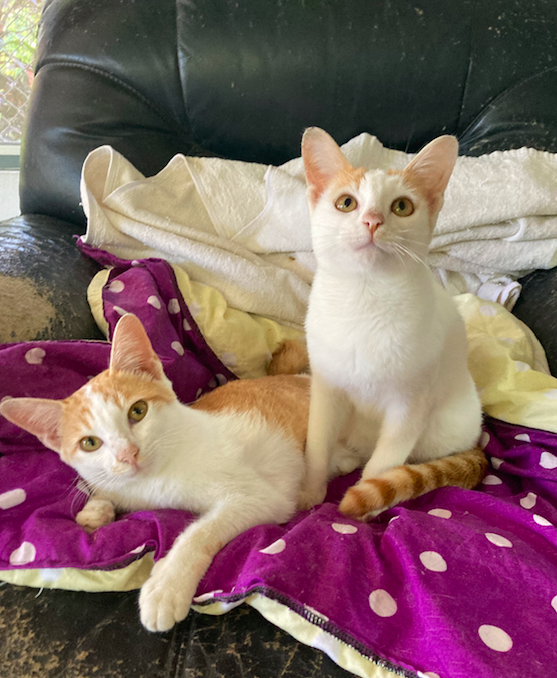 If you are interested in adopting with us, please consider these abandoned kittens and cats!
🏡 Adoption of the Month
Somlee Makes a Comeback!
Have you ever come across a cat or dog suffering from mange? If you have, you will know how heartbreaking it is to see. Dark lesions and scabs appear on the surface of the skin resulting in hair loss and often times open wounds. Caused by parasitic mites that eat the flesh of animals, mange is no good for our furry friends! Surprisingly, mange is an easy-to-treat condition considering how awful animals look when they have it!
In mid-October we were alerted by a gentleman named Gus of a young part-Persian kitten named Somlee who was in terrible shape and needing immediate medical help. We took one look at this kitten and quickly realized he was suffering from the nasty mite infection mentioned above, mange! After a trip to the vets we found that Somlee also had a wide-spread fungal infection – commonly known as ringworm. Between these two skin conditions, you can imagine how poor his coat was.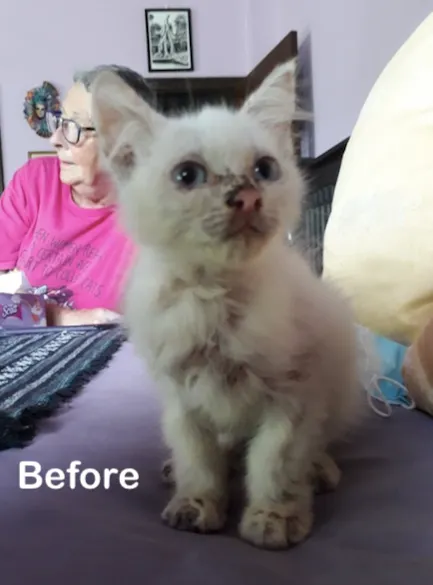 Somlee goes to foster!
Very soon after rescue we were able to stop the mange mites. A couple doses of Kitten Revolution spot-on treatment is all Somlee needed to rid himself of those nasty pests. However, with fungus, it takes some time and TLC. We decided to put him into foster care with one of our top-notch and highly experienced fosters, Summer.
In foster, Somlee was able to receive daily fungal treatment which consisted of oral anti-fungal supplements and spot-on treatment. He was also given a fungal bath a few times a week. All of this special and much needed care was all it took for Somlee, and in just 3 short weeks his coat was growing back and his skin looked much healthier. Thank you Summer!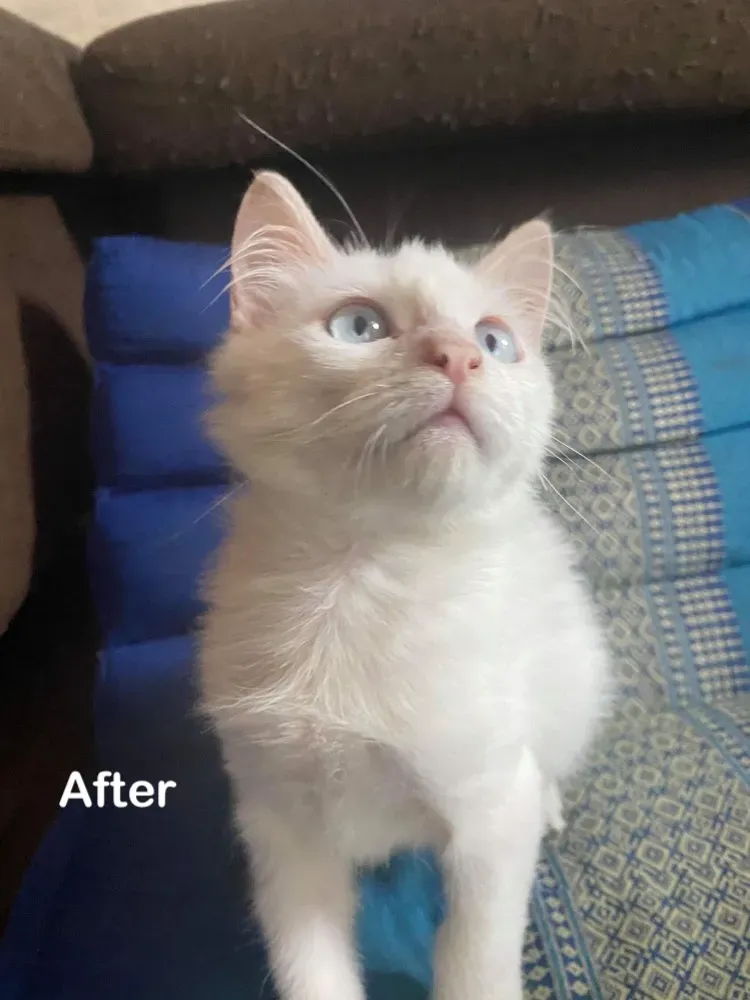 Somlee finds a home!
With no new fungal lesions appearing after a full month of treatment, we decided it was time to "push him out of Summer's nest" – we advertised Somlee for adoption. Within 9 minutes of being posted, we had someone interested! A wonderful young couple went to visit Somlee and within an hour had totally fallen in love! Somlee is now their first and only cat, living happily in their home being adored every moment. Free of mange and full of love!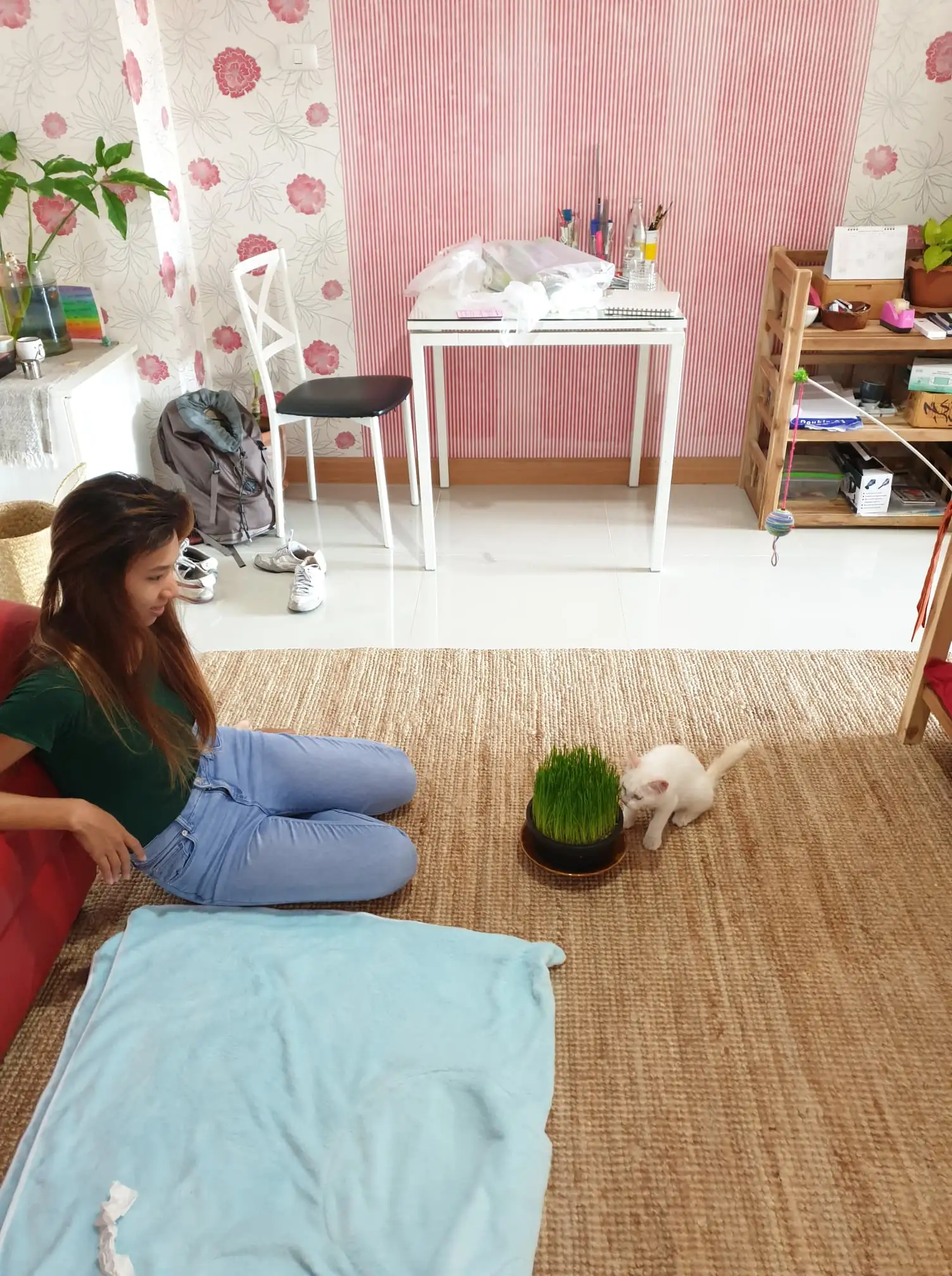 🐈 Rescue of the Month
A Home for Harmony
Adopt Me-ow has a longstanding history with helping the cats and kittens at Wat Lam Chang in the Old Town. There are many other volunteers and helpers involved who spend time and efforts feeding, sterilizing, and alerting us when rescuing is necessary. Harmony, like so many other kittens born at Wat Lam Chang, was in need of rescue.
Born to mother cat, Lightning, who is one of several cats living at Wat Lam Chang. Local Thai ladies and visitors feed the cats but we could never catch her. Consequently she produced multiple litters of kittens. Her previous litter included Pumpkin and Jupiter (Brian and Mia) now adopted by members. Baby Harmony was the sole offspring in the last litter so she received all of her Mum's love and attention. We finally managed to capture and sterilize Lighting. She is now back at the temple and is already more mellow and friendly. We are proud to say that Lightening was the last unsterilized female resident of this temple. Unless new females are dumped, there will be no more kittens born here.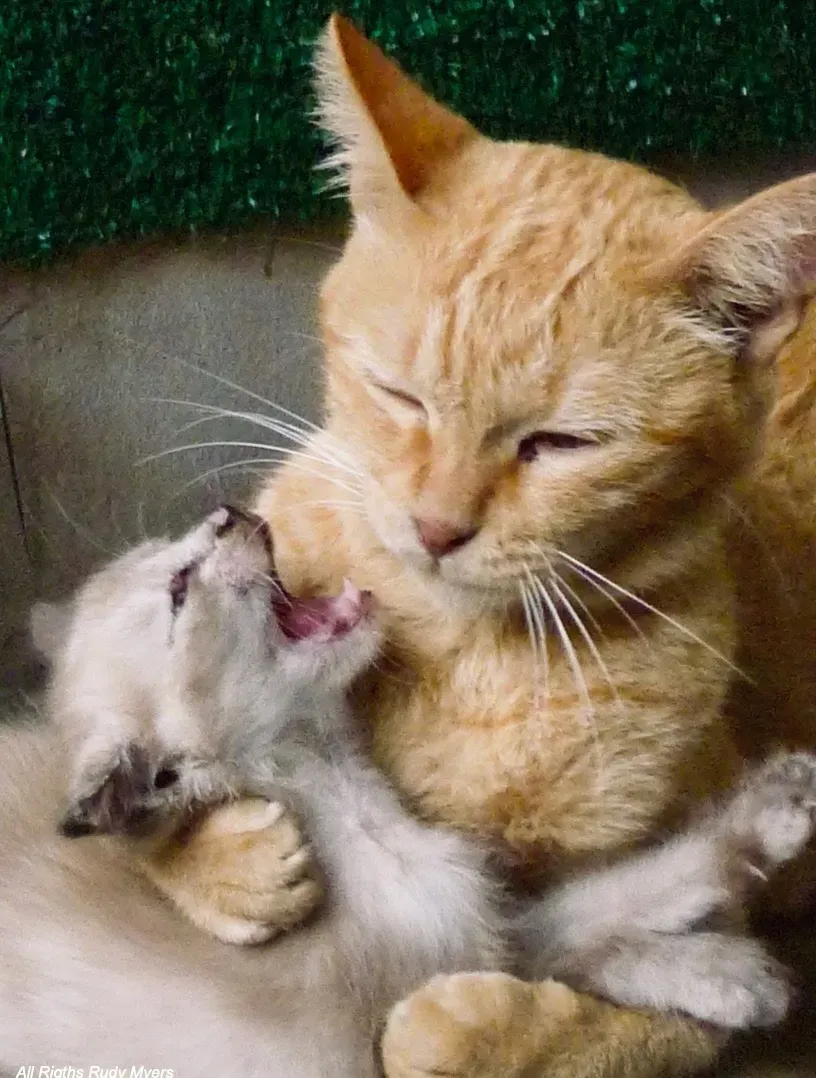 Although we had to release Lightening back to the temple, we knew we could find Harmony a home. At only 8 weeks, this little girl had been through quite a lot living amongst many stray cats at the temple. After catching her, we dewormed, de-flead, and vaccinated her for core illnesses. She was only in foster for a short week when we found a wonderful new home for her. Celeste, who adopted Freddy (now Charlie) was looking for a playmate for Charlie, her 8 week old kitten. Being the same age, we though it was match made in heaven! Today Harmony lives "in Harmony" with her new mom, Celeste, and brother Charlie.
All photos above of Harmony and her mother, Lightening, taken by Rudy Myers.
💞 Volunteer Shout-out!
Meet Joey, our kitty-taxi Superstar!
With a growing number of adoptions and rescues, comes a growing need for animal-friendly transportation! In years prior, the load of deliveries, pick-ups, and vet trips was completely up to Liz. These days, that's not possible and neither would so much of what we do if it wasn't for Joey – our kitty-taxi superstar!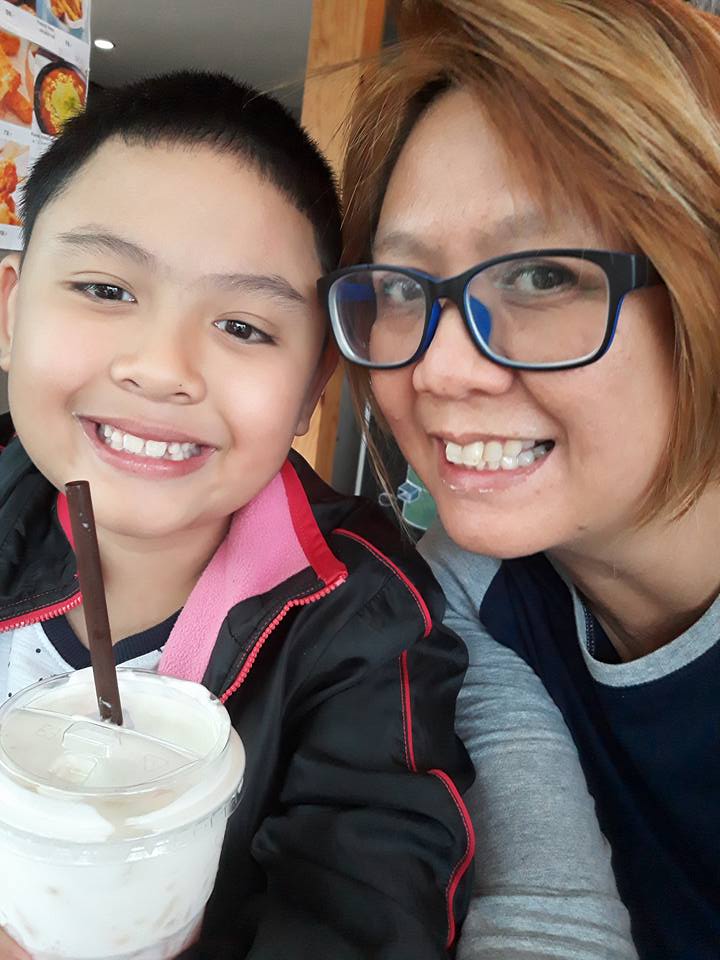 Joey, a long-time supporter of Adopt Meow has been a critical volunteer in recent months. She runs a pet-friendly taxi/Grab company and offers her services to Adopt Meow, anytime and anywhere! With late-night vet trips, to all day deliveries, Joey has been an enormous help to our organization. With most of our volunteers riding motorbikes, she has provided a safe and relaxing mode of transportation for our felines.
If you need to transport your precious pet, please consider Joey! We are so lucky to have her help. Thank you Joey! LINE ID: joeytanatta