#10 — FeLV sweetheart Jessie finds a furever home
Welcome back and to the May edition of the Adopt Meow Newsletter.
It was another action-packed month at Adopt Meow Rescue Center! This months newsletter will feature our favorite stories and most exciting news from the past 30 days. We hope you enjoy!

If you'd like to give us a helping hand to support more cats, check out how you can Donate, Foster or Adopt and make a real difference! Thank you from all of us at Adopt Meow!
This month at Adopt Meow 🐾
Adoptions: 16
Rescues: 25
Sterilizations: 26
🔦 Monthly Spotlight
Adopt Meow & WVS "Care for Cats" Day
May 14th was a very exciting day, as we had an Adopt Me-ow Chiangmai and WVS Care for Dogs collaboration! Many of you are familiar with WVS, who primarily care for canines here in Chiang Mai. However, with their support we've been able to secure a "Care for Cats" day once a month!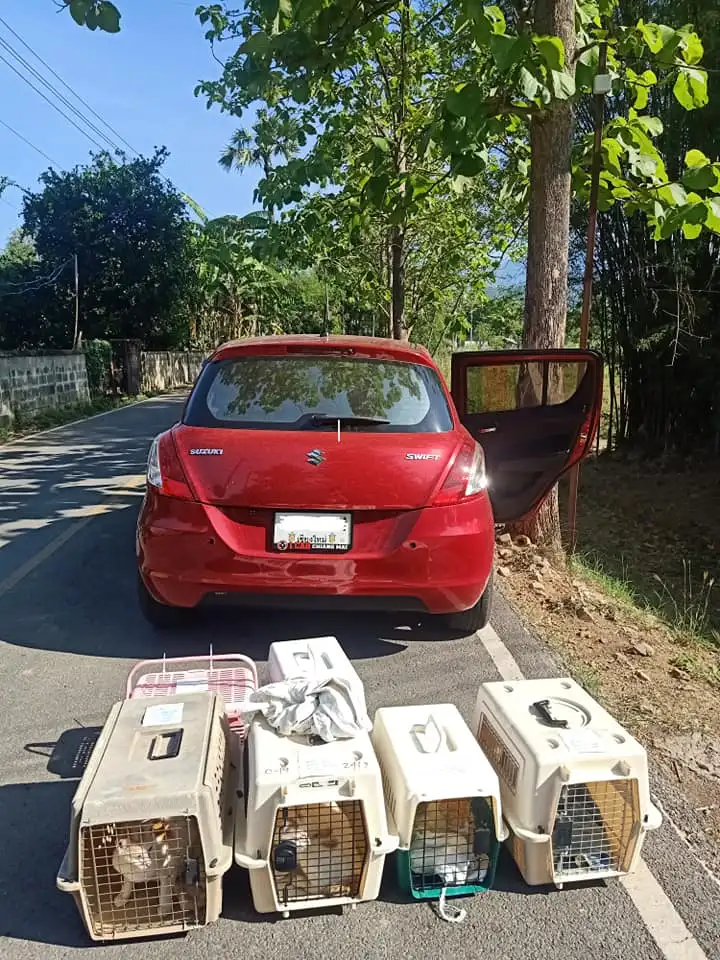 On "Care for Cats" day, WVS will sponsor free cat sterilizations for Adopt Meow. This month we were able to sterilize 25 cats- a fantastic achievement. Thanks to our amazing volunteers, we managed to get 25 cats packed into 4 cars and a truck and transported to the WVS headquarters in Hang Dong, all before 8.30am! The majority of the cats sterilized on Friday were female stray cats, which will make a big difference to the ever increasing cat population here in Chiang Mai. We hope to run another sterilization day in June! A huge thank you to all the staff at WVS for believing in Adopt Meow and supporting our mission! We look forward to working with you again!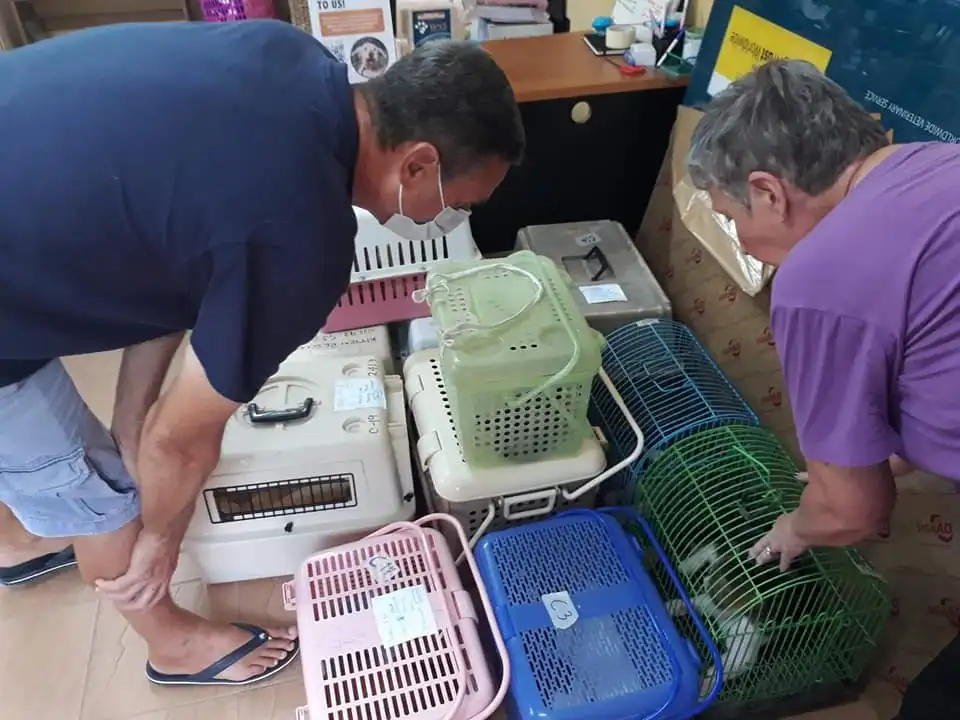 If you know of community cats or cats owned by low-income families who need help in getting them sterilized, please feel free to contact us through our LINE ID adoptmeowcm or Facebook to learn more about our next sterilization day!
🐈 Rescue of the Month
Kaao's Story
Although we are often thought of as a "Kitten Rescue" organization, kittens are not the only felines that we lend a helping hand to. Late this month one of our volunteers, Joy, found a badly wounded unneutered Tom cat who desperately needed help with his severe burns on his leg and mid-section. Joy named him "Kaao" which means "white" in Thai language.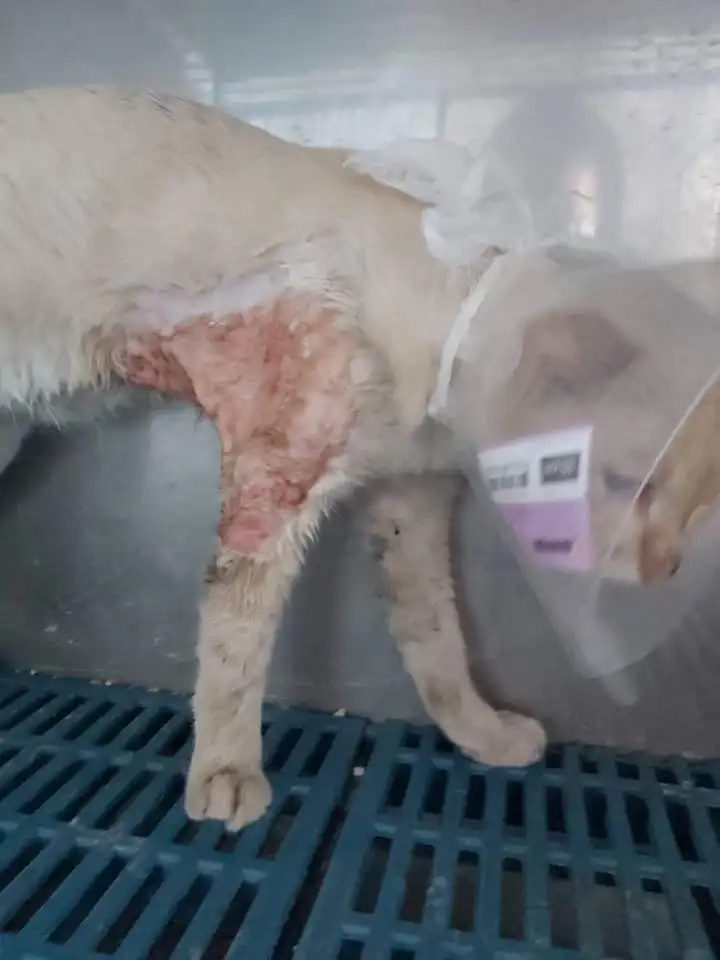 Treatment for Kaao
Kaao's burns were assessed and then treated by the caring staff at Don Kaew Animal Hospital. It took many trips to the vet for wound dressing and cleaning but slowly we started seeing Kaao heal. All the while we fell in love with Kaao, as he turns out to be a very gentle and sweet natured boy. Once Kaao is fully healed we will of course neuter him, vaccinate him, and find him a home. In fact- we have a wonderful adopter already lined up to take him in! Fingers crossed it all works out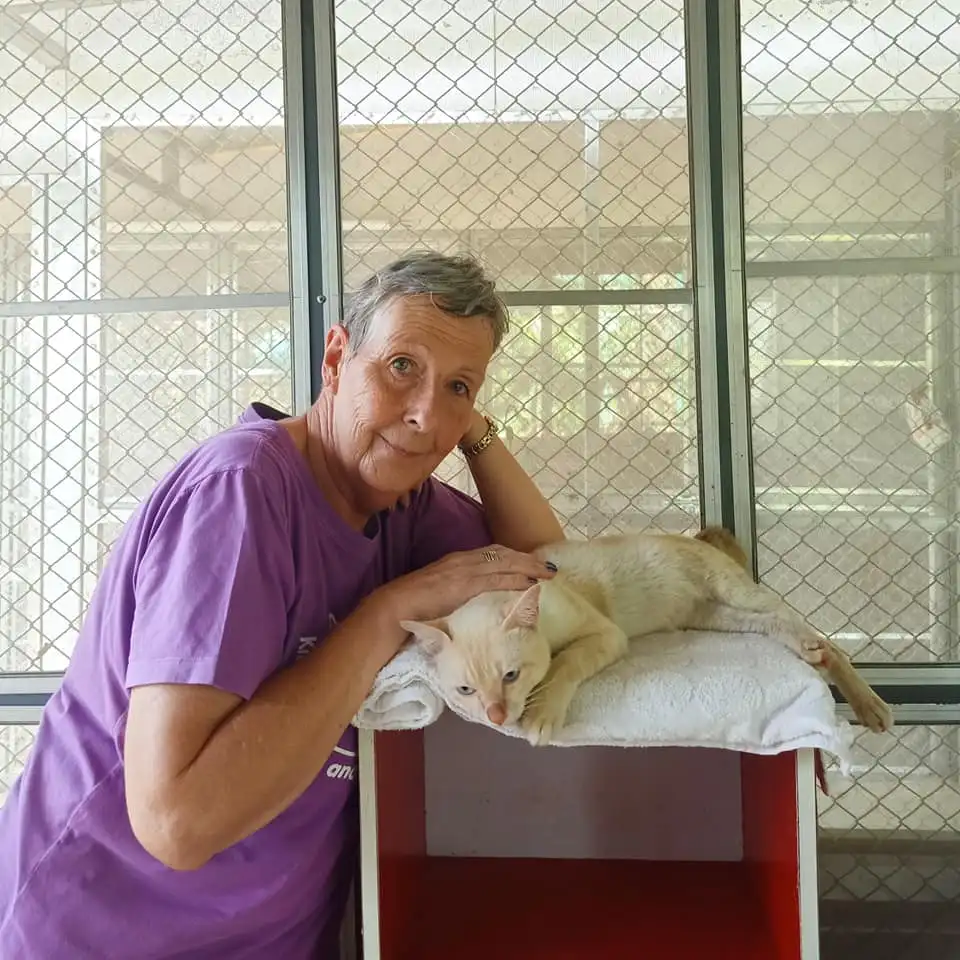 Thank You Donors!
Thank you to everyone who donated to cover Kaao's medical bills. In total we were able to raise our goal amount of 4,000 baht! We appreciate everyone who gave something big or small – it made a huge difference!
🏡 Adoption of the Month
An 8 Month Wait for Jessie
By: Jodie Carrington
Jessie is one of our shining success stories as she finally got adopted after 6 months in foster care!
Jessie was found near Wat Pong Noi alongside 4 other kittens and a lot of older orange cats. They were being fed by a family who was clearly overwhelmed by the growing number of cats in their yard. So I took her and the other kittens into my home to foster.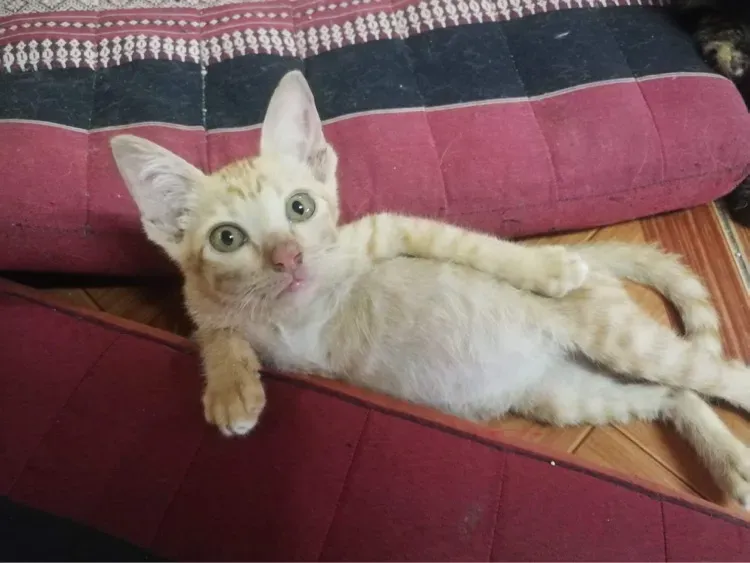 A Change of Plans
Unfortunately, Jessie got sick and couldn't be put up for adoption when she was at the right age for adoption, as we have the most amount of adoptions between 7-9 weeks  and by the time Jessie got better, she was a bit older. It takes a bit longer to find homes for teenage kittens but we eventually found someone who wants a companion cat for her older cat. Everyone was excited that Jessie finally found a family.
The day before going to her new home, Jessie went for her routine vaccines, one being her first FeLV vaccine. Before giving the vaccine, it's important to check to see if the cat has Feline Leukemia Virus or giving the vaccine is pointless. On that day, the day before her new future, Jessie was diagnosed with FeLV and her future adoption fell through.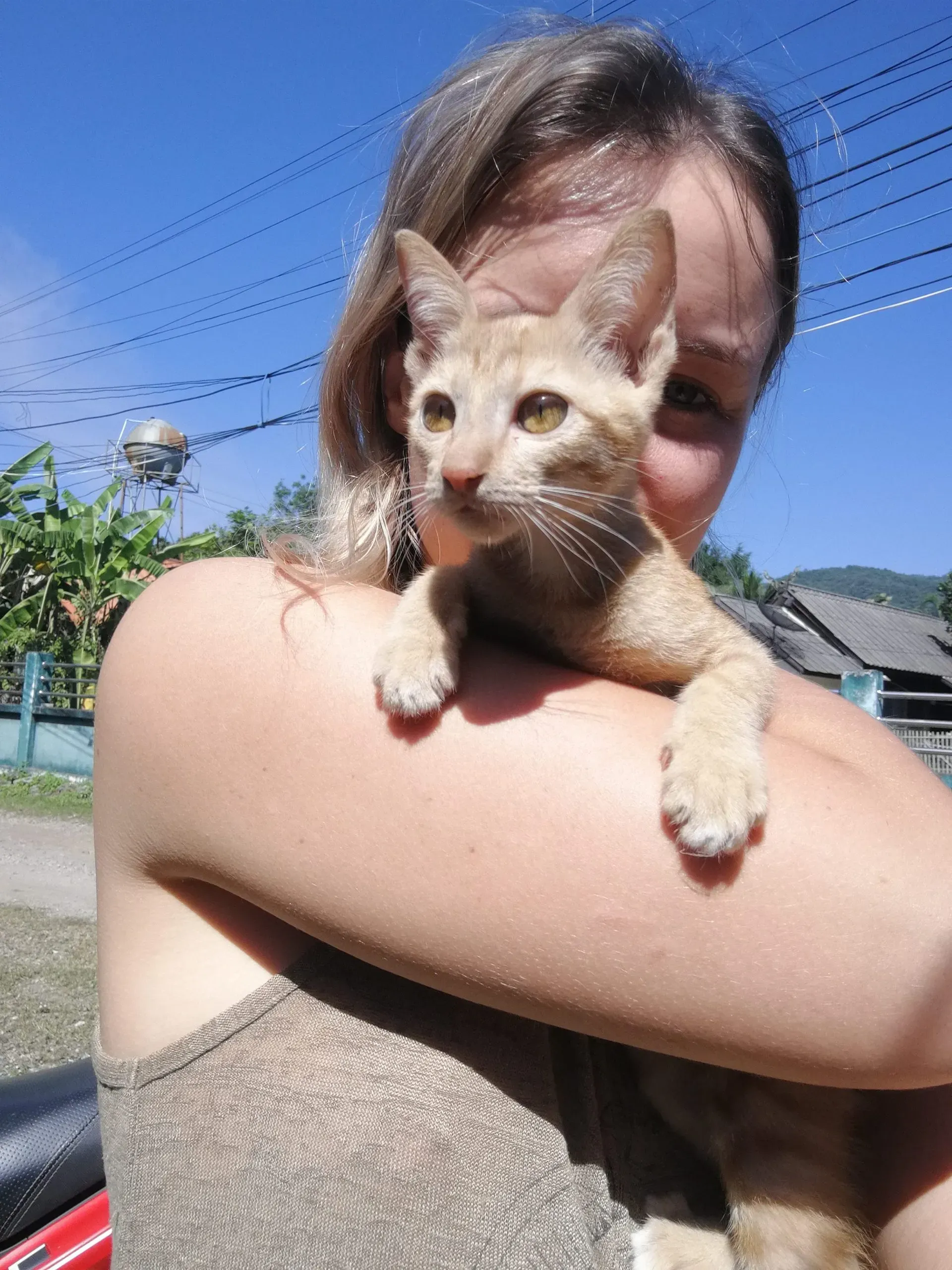 Jessie's Future in Question
Jessie's future prospects for adoption looked bleak, and I really began to worry about what happens when I leave Thailand! She's such a healthy cat as she takes her daily medication which keeps her immune system strong. She's never really been sick other than a short burst at 8 weeks and lives out her days chasing lizards and rolling in dirt. So I did one last post, highlighting all Jessie's talents and lovely personality.
Finally, after so many failed attempts, a lady named Arhhan contacted me as she was moving to Chiang Mai and wanted a cat just like Jessie. I was thrilled that someone was interested in adopting here and the best part- she wasn't phased by her having Felv. She understood she needed daily medication and should be an indoor only cat. Could it really be happening – Jessie has an adopter??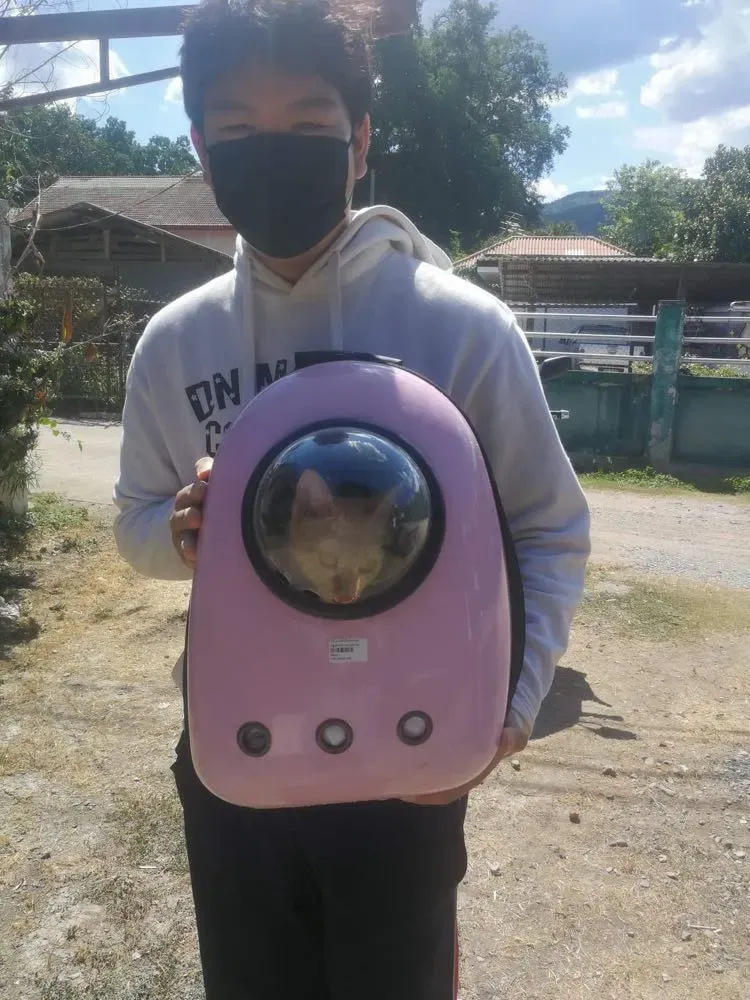 Jessie Today
Today, Jessie gets to live with a real family be entertained by a lady and her three children. I went to visit her after a few days and she is already so relaxed and happy. They absolutely adore her and she is finally getting the full-time forever care she deserves! I couldn't be more happy for her.
We didn't think Jessie's future looked bright but the kindness of people who can see past these conditions proved us all wrong. Now we have more FeLV cats than ever. These cats can live fulfilling lives and that could be done in the comfort of a real family. If you're interested in adopting one of our FeLV cats, please message us! We have many waiting for someone to give them the chance they deserve.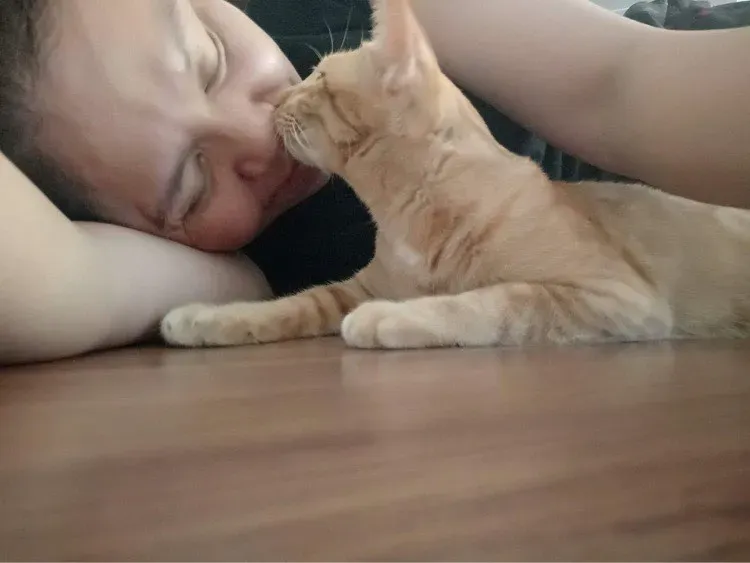 🖤 Black Cat Awareness
Why should you adopt a black cat? Easy – because black cats are the least likely to be adopted. This is due to misconceptions of them being "bad luck", which is completely untrue! The consequence of this is that they are most likely to be abandoned, left on the street, shunned,  as no one wants to adopt them or help them.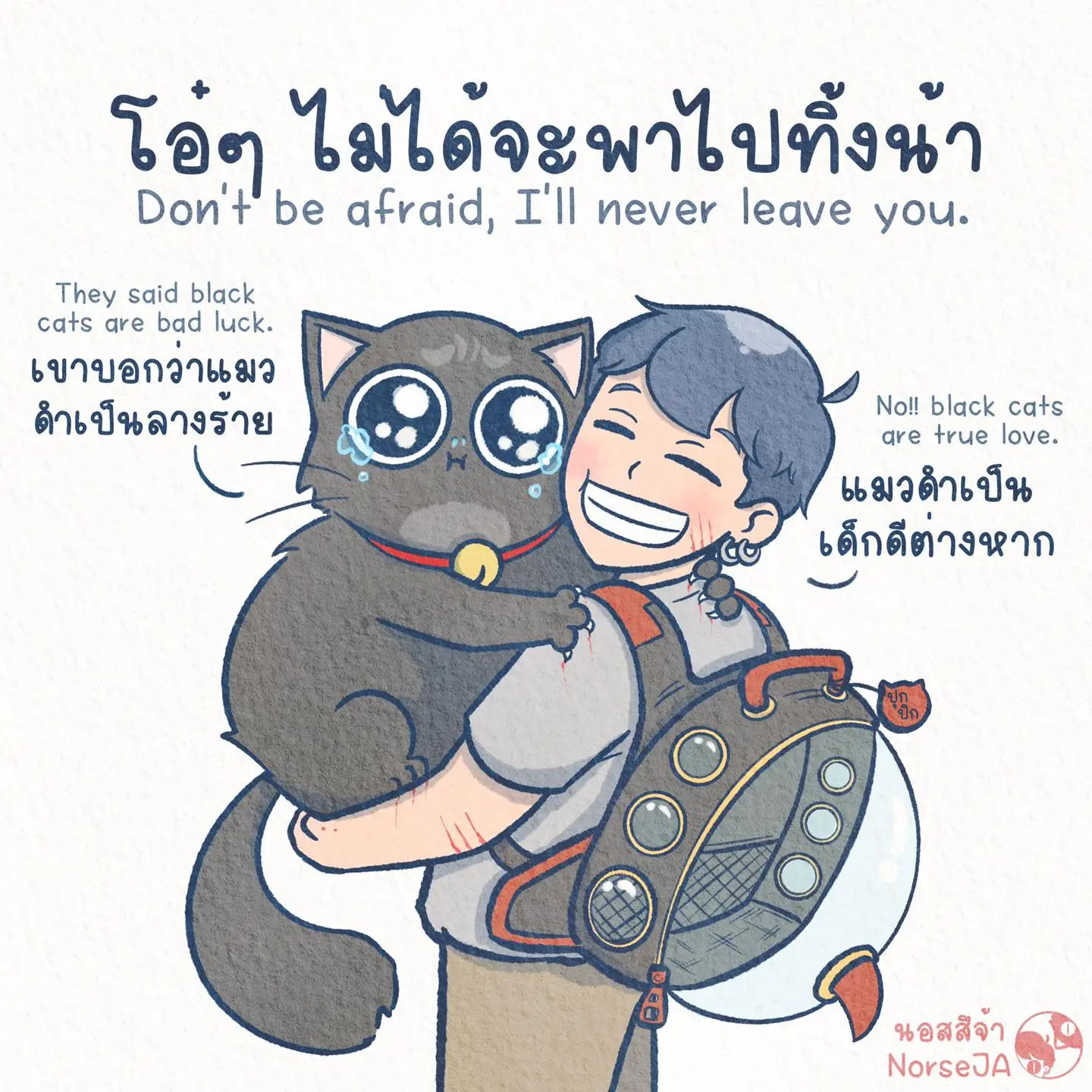 Because of this, we always have a high percentage of black cat and kitten rescues at Adopt Meow. Many of them wait a long time for someone to adopt them. And for some, they never get adopted at all. They are almost always overlooked by lighter colored cats, regardless of their personality or habits.
By adopting a black cat, you will be offering a beautiful feline a second chance at life – what a wonderful thing! Below you can see some of the wonderful black kittens and cats we have ready and waiting for someone. Black cats rock!