#18 — Over 35,000 baht raised!
Welcome to the first edition of the 2022 Adopt Meow Newsletter. If you haven't already done so, please take a moment to subscribe so that you never miss any of the exciting action that goes on behind the scenes! Once you subscribe, you will automatically be emailed our newsletter each month!

As always, if you want to get involved, but not sure how, check out how you can Donate, Foster or Adopt and make a real difference!
This month at Adopt Meow 🐾
Adoptions: 24
Rescues: 19
Sterilizations: 73
🔦 Monthly Spotlight
"Rooftop Buffet Under The Stars" – A Successful First Fundraiser!
On the evening of Saturday, January 29th, we had our first ever public fundraiser – "Rooftop Buffet Under the Stars" which was hosted by Vanna Cafe.  The night's events included a buffet dinner with drinks, music, a raffle & an auction, on a rooftop with panoramic views of Chiang Mai.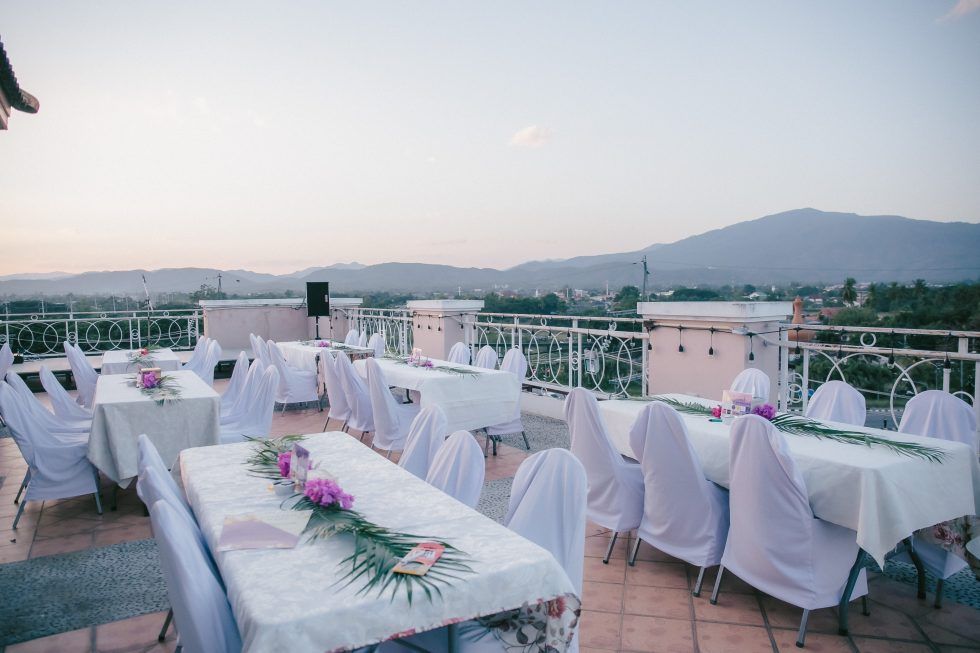 We would like to send a huge thank you to everyone who attended, donated towards and helped make this night a huge success! We managed to raise an INCREDIBLE…
With this amount of money, we can help so many more cats and kittens in need. We can't express how grateful we are for our loyal members and supporters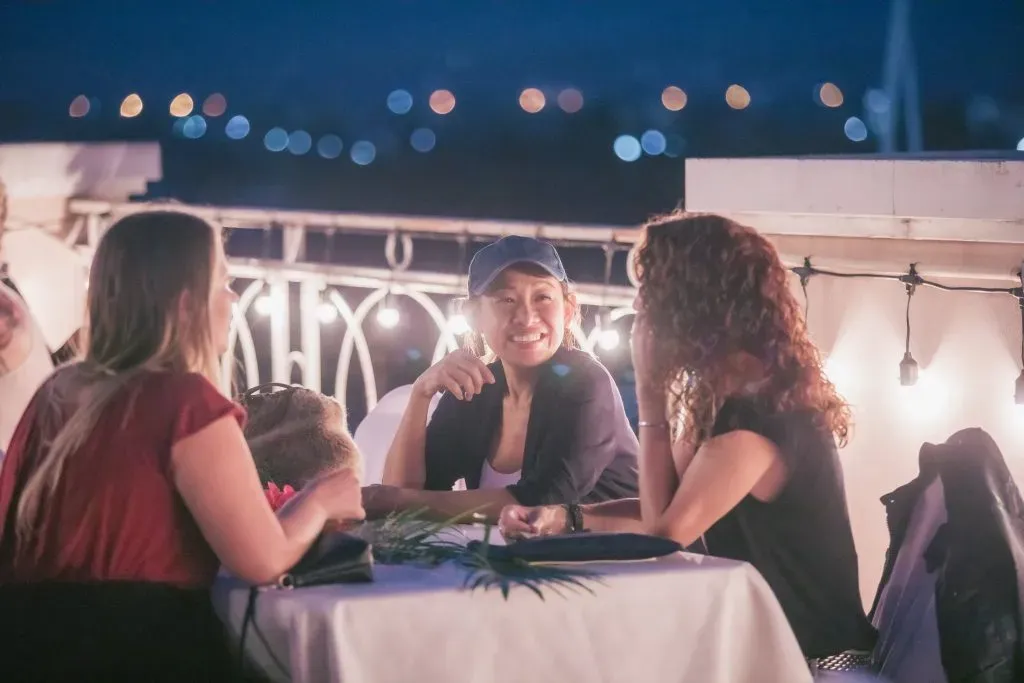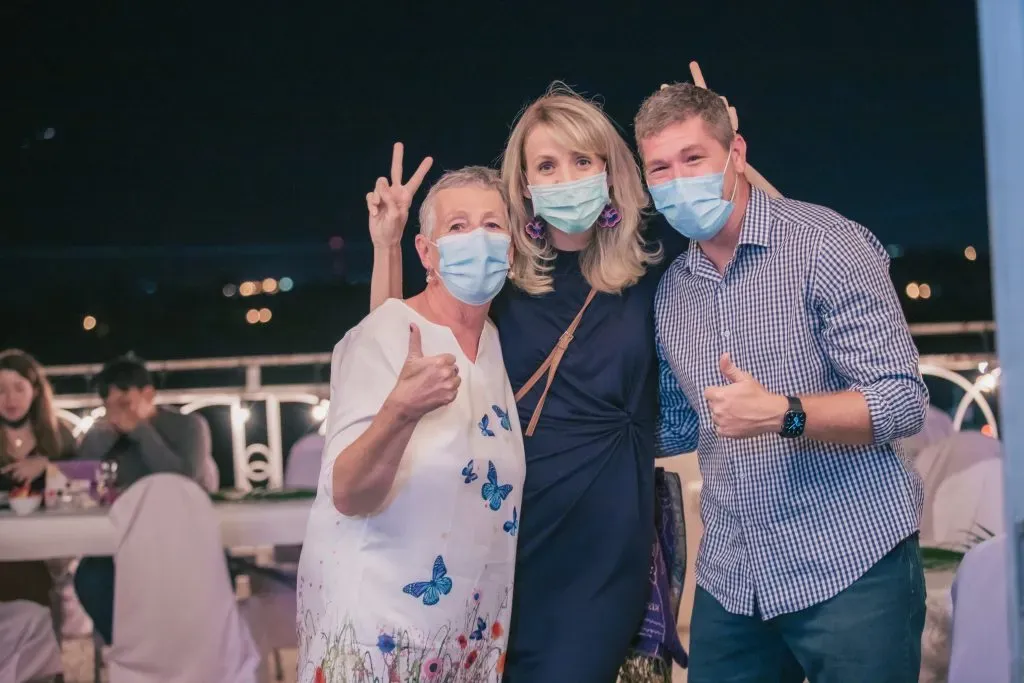 🐈 Rescue of the Month
A Triple Kitten Rescue at Maya Mall
These 3 adorable 6 week old kittens are now looking for a forever family! All 3 were rescued by Jaime Wey and her daughter Haley from outside of the Maya Mall in Nimman. When they found the kittens they were looking incredibly weak and ill. Before bringing them to our Rescue Center we needed to run some tests in order to determine the cause of their current state. Not to our surprise, the kittens were diagnosed with panleukopenia – also known as feline parvovirus.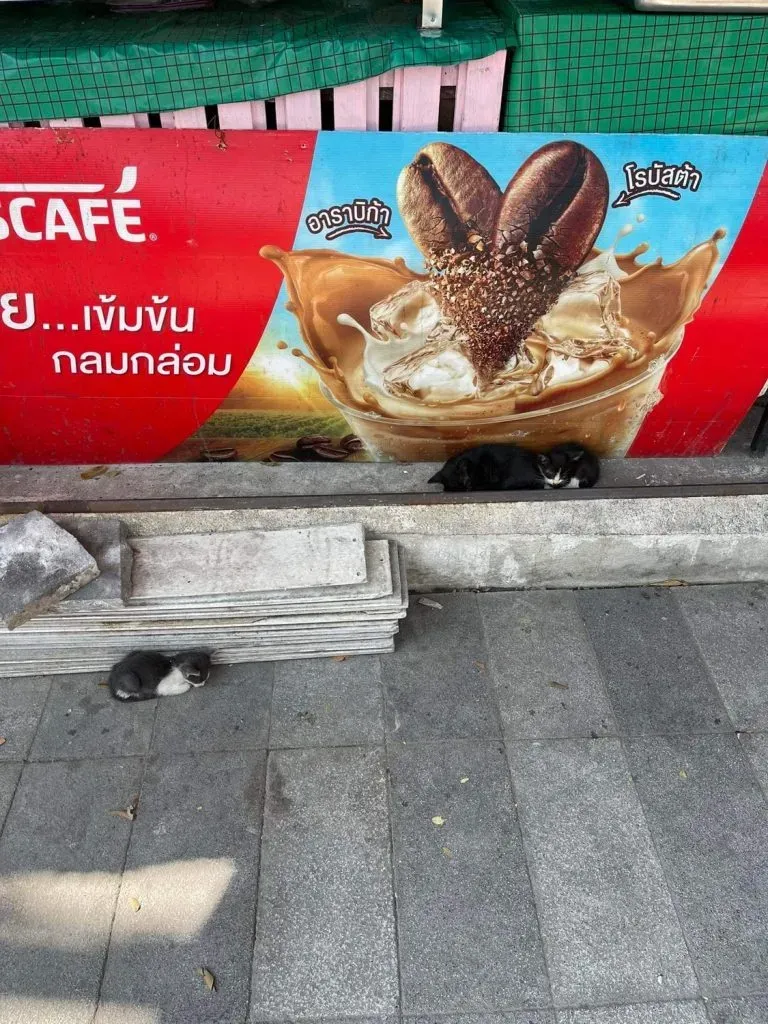 Feline parvovirus is incredibly common in young kittens, especially here in SE Asia. It is very contagious, however, with proper vaccination, totally avoidable. Unfortunately, street kittens don't have the luxury of being brought to the vet for vaccines – so many fall victim to this often deadly disease at devastating rates. Luckily, we have a team of expert vets who have helped us treat kittens and cats who have fallen ill with parvovirus. Thanks to Dr. Fon and the amazing team at โรงพยาบาลสัตว์เชียงใหม่เซ็นเตอร์ (Chiang-Mai Center Animal Hospital) – all 3 kittens made a full recovery.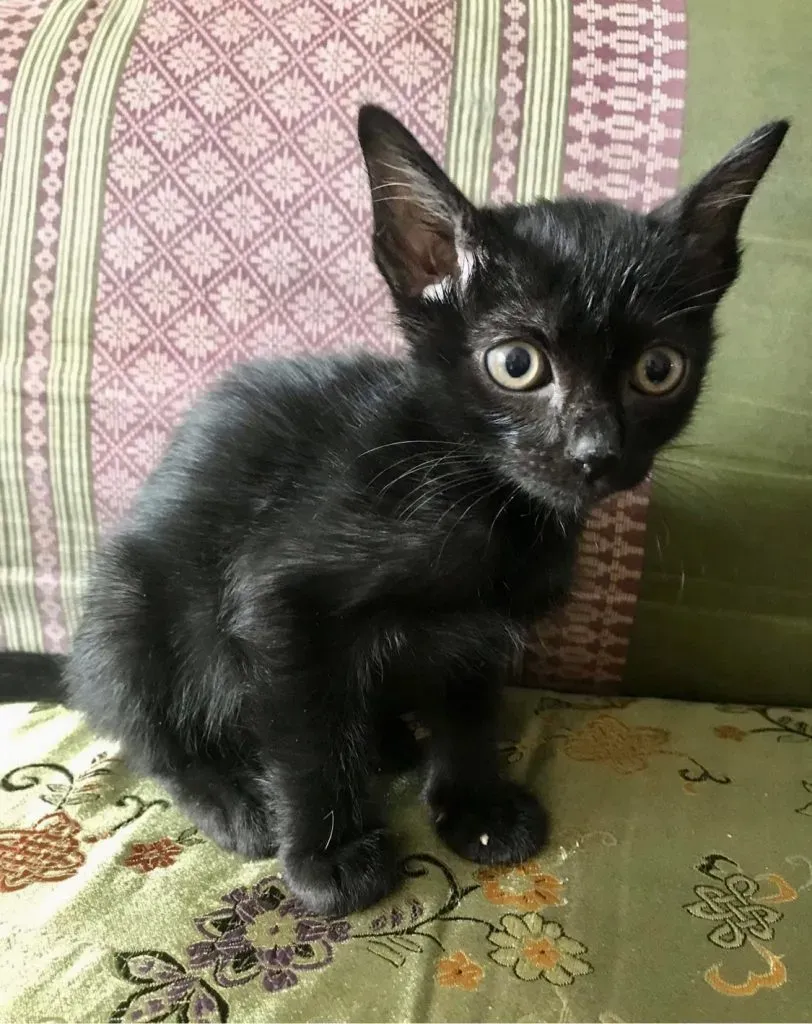 Today, All 3 are doing FABULOUS! They are living with foster mom Melinda Jane Slusher in Nong Hoi and learning to be in a home with a puppy! The kittens have had their first vaccine, deworming, and are free of fleas. They are 100% social, cuddly, and very attached to one another. We would hope that these kittens can be adopted in a pair, trio, or single but to a home that already has another cat to act as a companion. If you are interested in adopting one (or all 3!) of these sweet rescue kittens, please message us!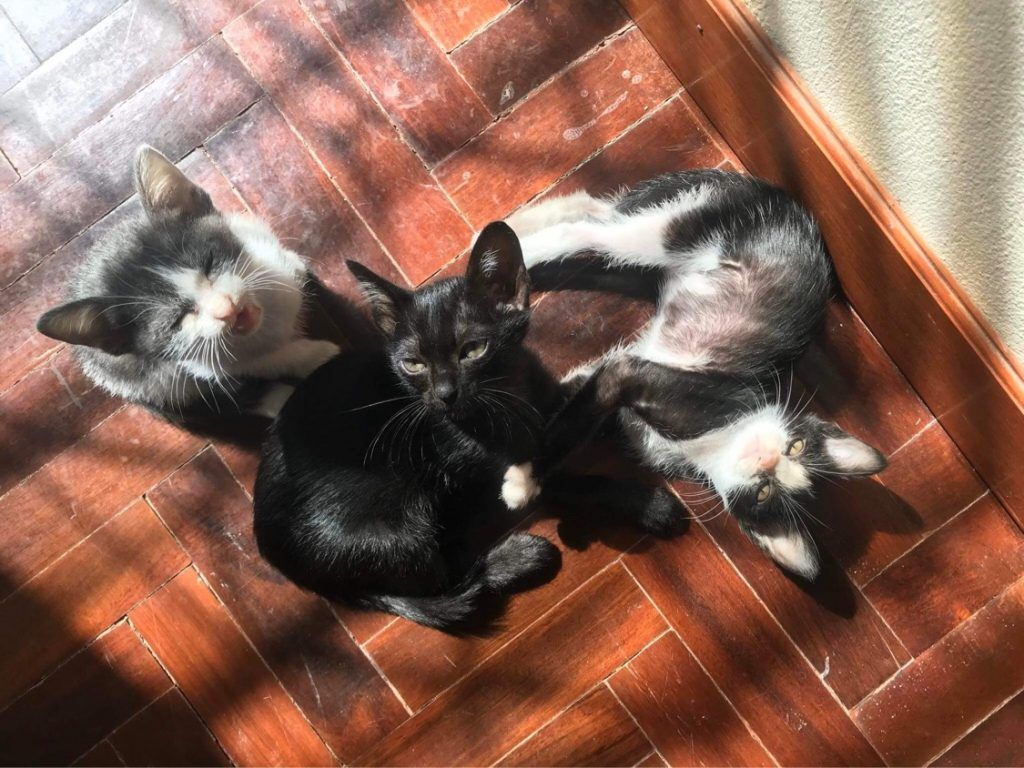 ✂️ 73 Cats Sterilized in January!
This month WVS was able to offer Adopt Meow not one, but two free sterilization days! We knew it would be a challenge, especially for Liz and our drivers, but we decided to say yes anyway! This kind of opportunity is always welcome and we are beyond grateful for their generosity. This time we had 3 colonies to tackle in addition to several people who contacted us through our Facebook page.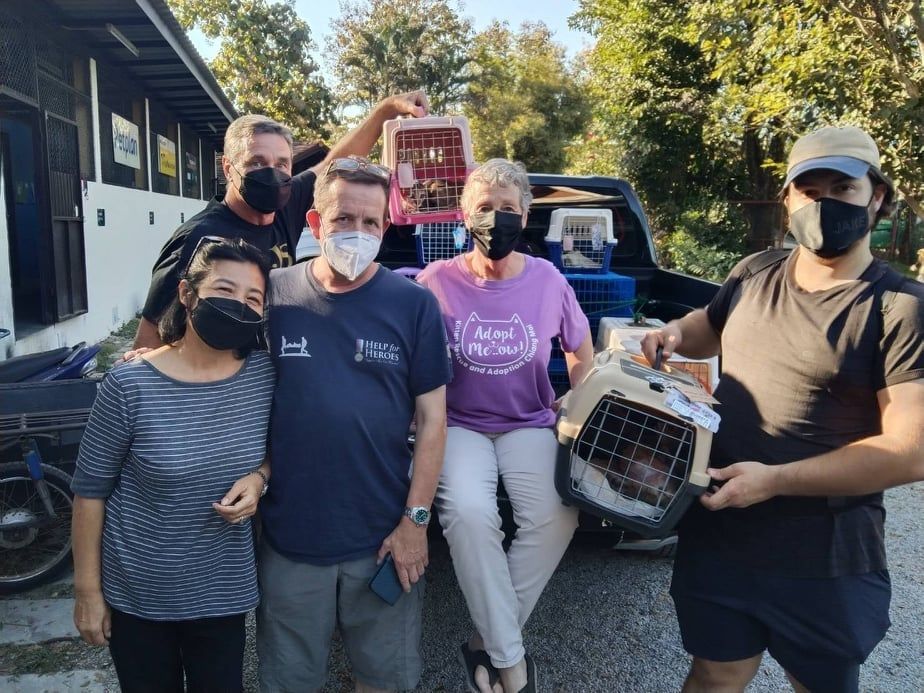 One colony was situated in the old city, a kind man named Joe, takes care of about 11 felines. They are free roaming cats and are happily living at his place. Joe contacted us because the situation started to become out of control as his cats were rapidly breeding. While strolling around his place and hearing his story, we discovered that his neighbor also appeared to have unsterilized cats. Without thinking twice, as we had to fill 30 spots each day, we happily included them. On Monday the 4th, a WVS van went to collect and drop off the cats. A total of 16 felines received surgery.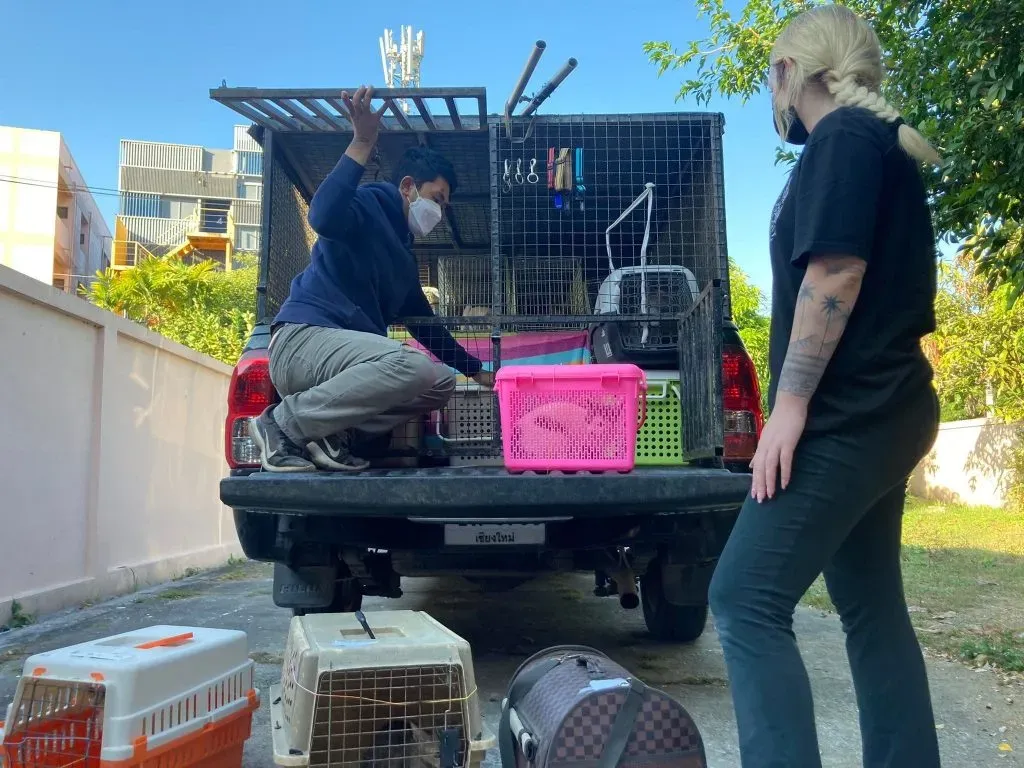 The second colony was located near one of our members, Amber, in Nimman. A kind lady named Bpa Winee feeds 16 cats in her street. One pregnant female came to the center for maternity care and produced 3 babies last Thursday. The cats are well-taken care of but needed to be spayed. A total of 16 cats were spayed.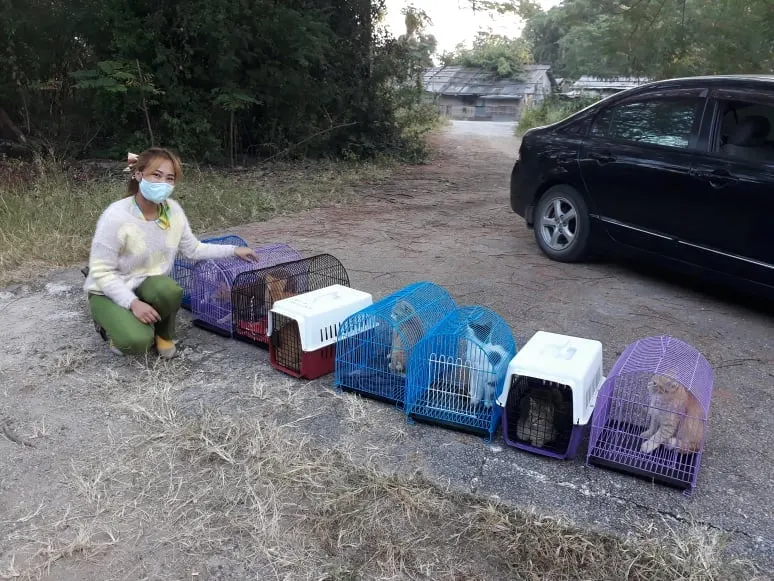 The last colony was in Mae Rim, in a dormitory behind Summit Green Valley. Carrie, who is one of our wonderful supporters, was contacted last year by the staff to help with the increasing number of felines. With the assistance of WVS, we were able to sterilize several of them but unfortunately, we couldn't catch them all at that time. We will continue to trap the remainders in the colony and include them in our future sterilization days.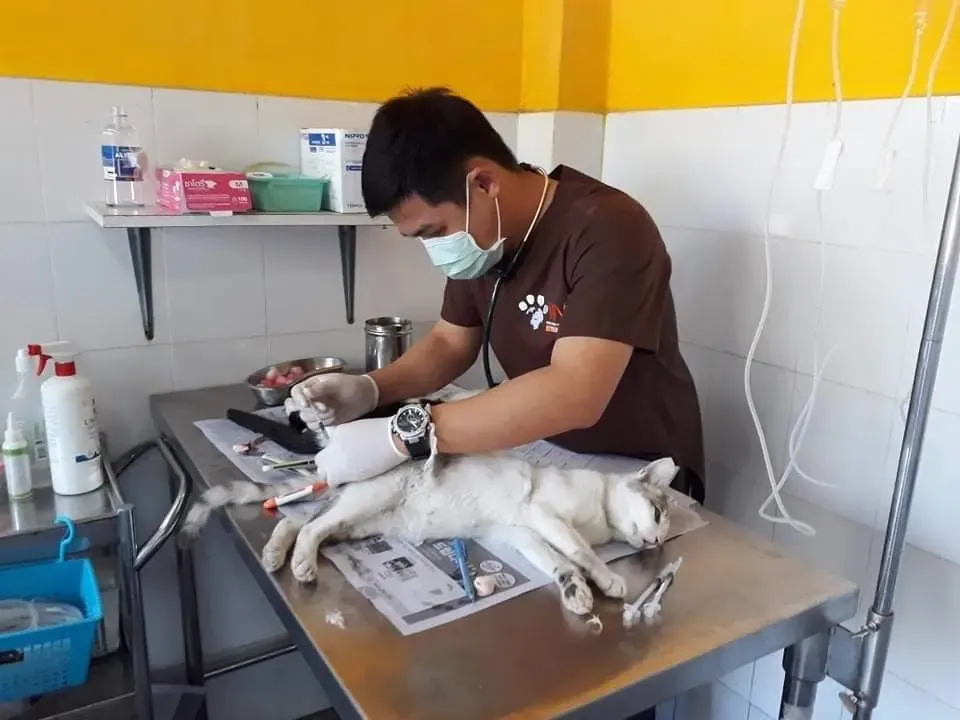 A total of 64 cats have been sterilized within 2 days! What an incredible achievement! A huge shout out to all the people involved in the success of these incredible days. A massive thank you to WVS and their 4 fantastic vets who operated with passion. A round of applause for our founder Liz, who lifted mountains to make this possible!