Adopt Meow is a group of locals and expats who rescue and care for needy kittens and cats while helping them find a permanent home in Mae Rim and Chiang Mai.

Our mission
We're a small team of cat lovers dedicated to helping the neediest felines in Chiang Mai by offering medical care, shelter, adoption and sterilization services.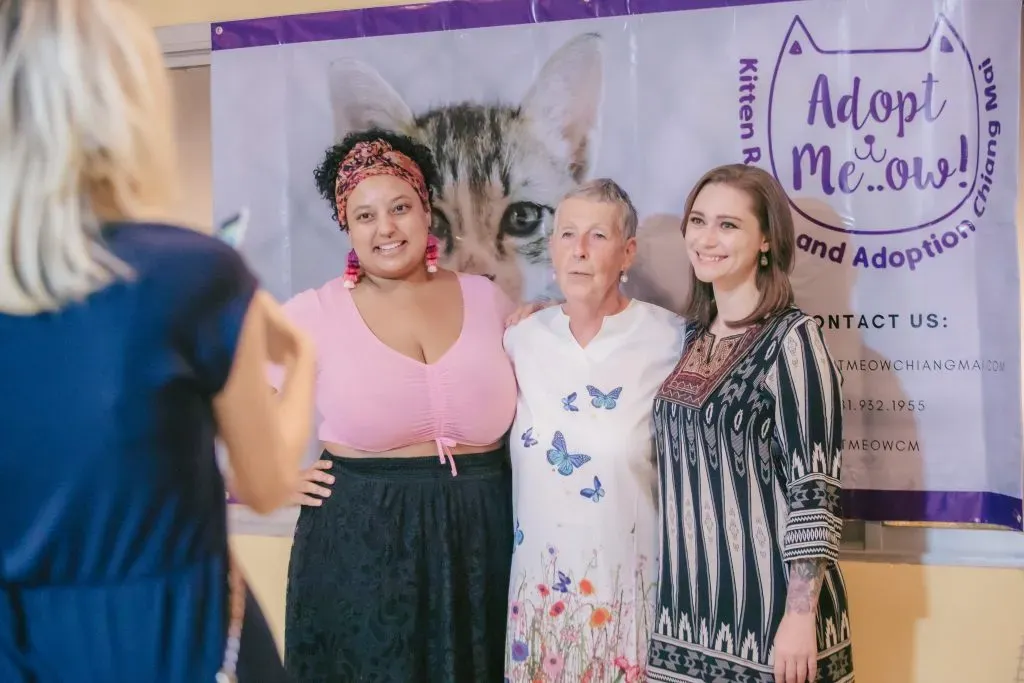 Medical care 🚑
We provide emergency medical care, vaccinations, and run a successful sterilization program for strays and cats in our care.
Temporary shelter 🐈
Our shelter and satellite foster homes provide a safe space for cats and kittens to get the medical attention and socialization they need, with dedicated maternity suites for pregnant females.
Forever homes 🏡
Every cat and kitten gets the care they need before finding a loving forever home.