We are always looking for dedicated volunteers concerned about the well-being of our furry friends.
We hold regular volunteer days at the rescue centre on Thursday and Sunday afternoons, when you can come in and help keep the cats company. Visitors get to spend time with the cats and kittens, give treats and help to socialise nervous cats.
Our volunteer visitor days are perfect for:
People who want to volunteer occasionally
If you want to meet some cats as a potential adopter or foster carer
If you simply need some feline time (it really does cheer you up)
Our rescue centre is always full of adorable faces who can't wait to meet you!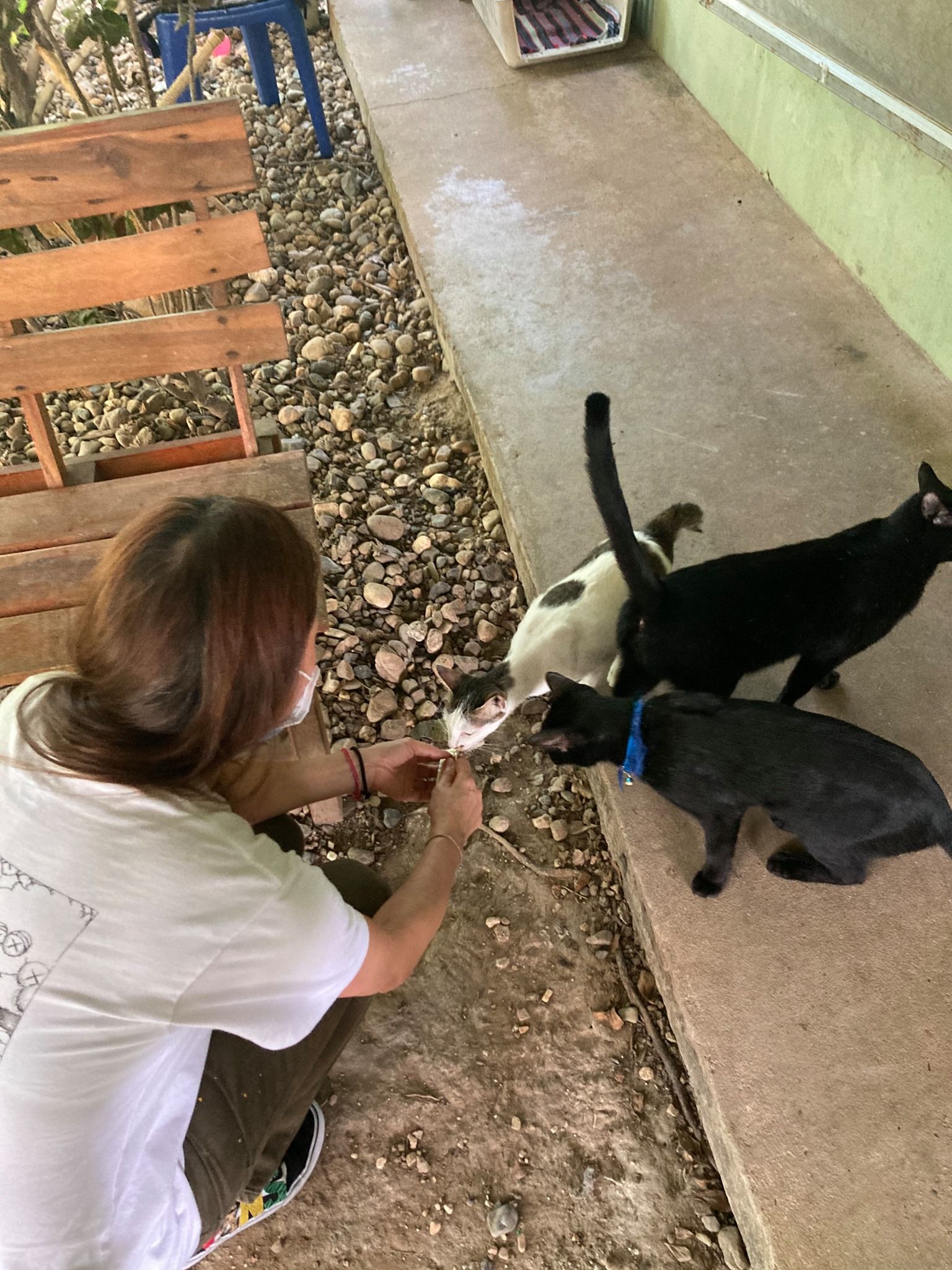 Volunteer days
We frequently run volunteer days by appointment. If you're interested in visiting our rescue center to help out, all you need to do is reach out to us.
To book your slot, contact us on Facebook, or email Adopt Meow or email Guen directly. We'll make sure you get your chance to meet our rescue cats and kittens.